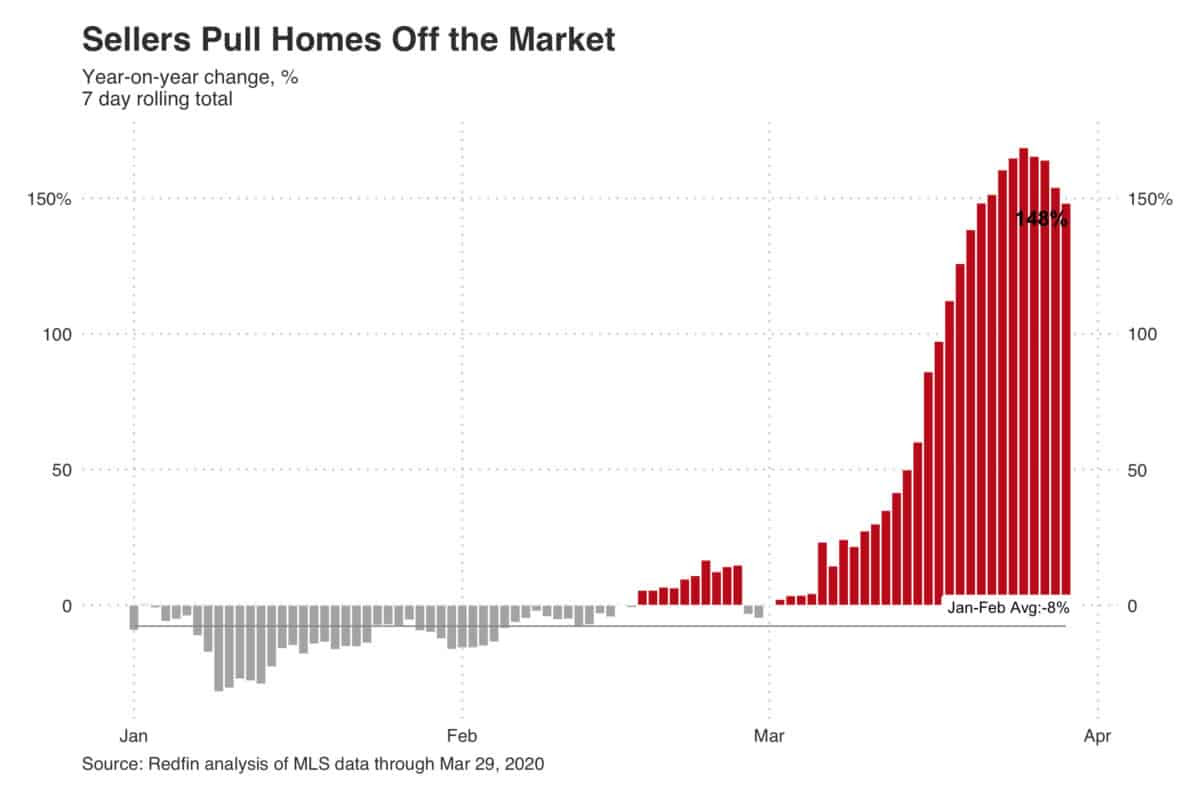 Sometimes things don't make sense. The U.S. is confronting what is likely to be the deadliest week so far in the coronavirus outbreak and with over 10 million new unemployment claims. Yet, somehow home-buying demand is staying constant.
According to overnight data, home-buying demand remains stable, mirroring the market from last week. For the seven days ending April 7, home-buying demand was down 26% compared to the prior year. When we reported on this number last week, it was down 33% compared to the preceding year.
"The resilience in home-buying demand may be driven by the recent rally in the stock market which gained 20% since it bottomed out on March 23, by low mortgage rates which are now back below 3.5%, or by the simple lure of getting a deal," said Redfin lead economist Taylor Marr.
The market stability is encouraging after several weeks of free-falling home-buying demand; in January and February Redfin's home-buying demand was up 27% compared to the prior year. We'll leave you with that good news to start your weekend.