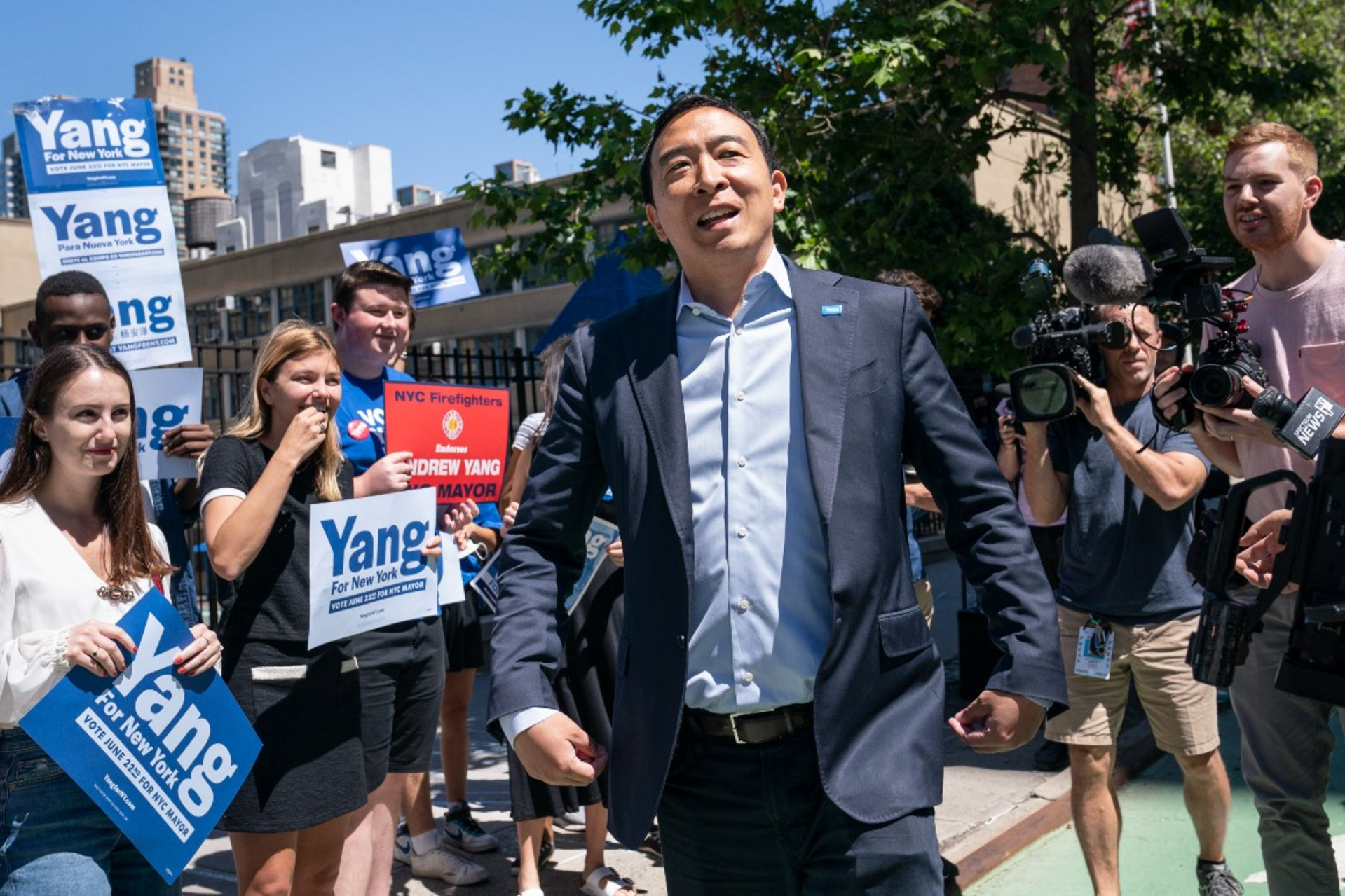 Andrew Yang has left the Democratic Party. He is now registered as an independent, which he says will allow him to make "a greater impact."
Yang ran as a Democratic presidential candidate in the 2020 election, dropping out in February 2020. He also ran for mayor of New York City in 2021. He dropped out of that one in late June.
He is maybe best-known for the "Freedom Dividend," his proposal to give all American adults a universal basic income of $1,000 a month.
Yang timed this independent voter news VERY conveniently: his book Forward: Notes on the Future of Our Democracy is out today. In the last chapter of the book, he reportedly announces plans for a new political party, "The Forward Party."
This is interesting and possibly exciting news, but also, Yang has a pretty great marketing team.