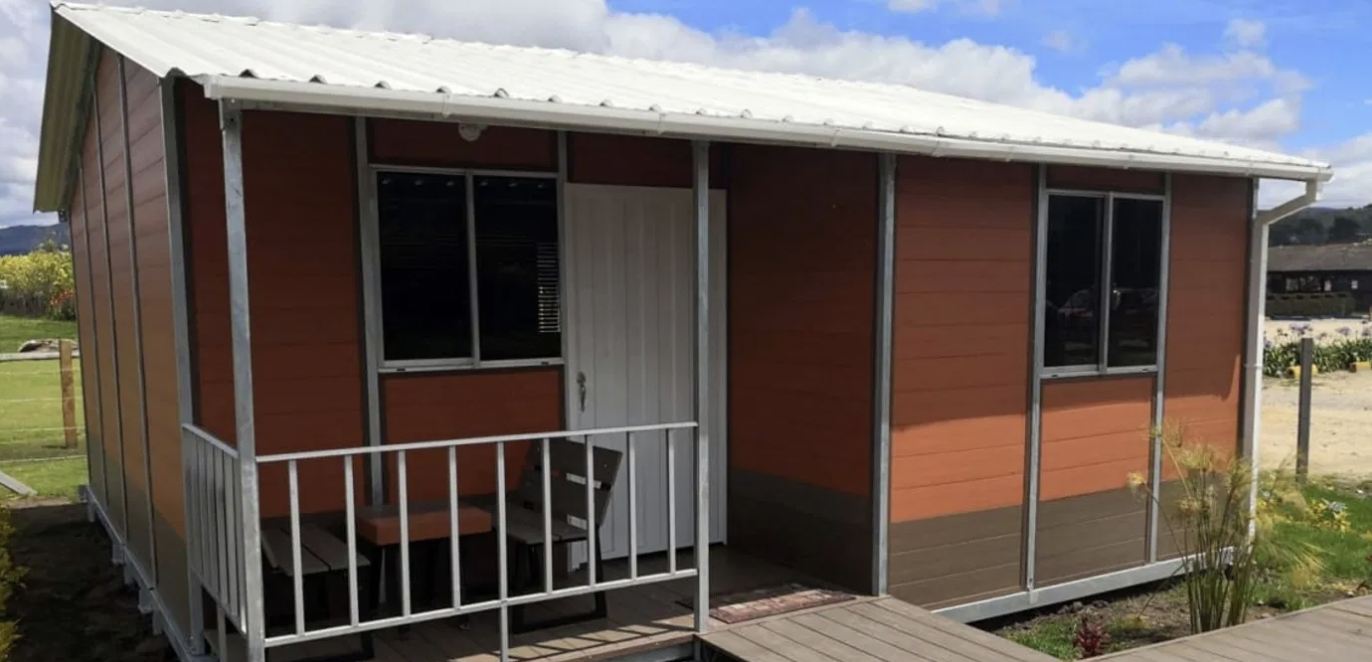 A company in Colombia has found a way to build houses from coffee husks.
When combined with recycled plastic, the coffee husks create a durable, cheap, and eco-friendly building material. The husks are otherwise not used and typically end up in landfills.
The company that makes them, Woodpecker, sells them for as little as $4,500 each and has already sold 2,600. The Colombian government has asked the company to help rebuild communities harmed by Hurricane Iota last year.