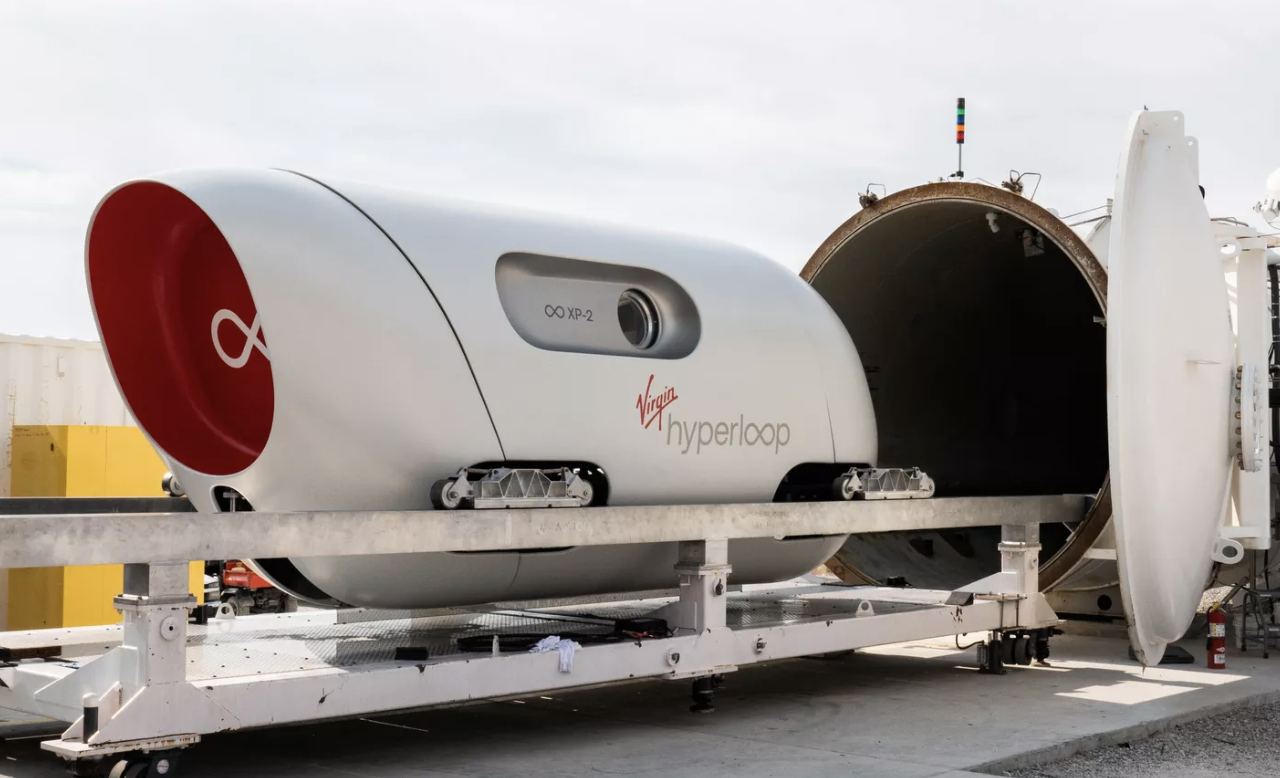 The Virgin Hyperloop was tested with human passengers this weekend to great success. It is a tube-based high-speed transport that can go 100 miles per hour.
The Hyperloop travels through a tunnel with magnetically levitating pods. Like the Wakandan Maglev Train in Black Panther! Only real!
Experts say that with enough of a runway, the Hyperloop can go as fast as 760 miles per hour, but the test track is only 500 meters long, so it has not reached that speed yet. It has undergone hundreds of tests so far, but this was the first one with live humans who seemed to have enjoyed their ride and did not throw up when it ended!