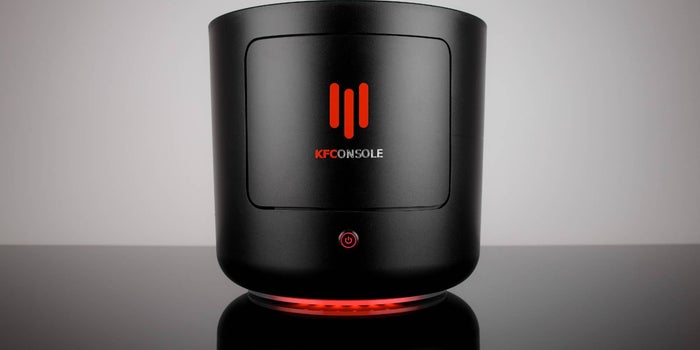 This doesn't sound safe. Or real. Fast-food chain KFC has announced a gaming console with a place to keep food warm called the "chicken chamber." It is called the KF-Console.
Intel, Asus, and Seagate made the high-end gaming console. It can run 4K games at 240 frames per second, which is faster than the PS5 and the Xbox One.
The food warming part is made by Cooler Master which transfers heat from the computer and uses it to warm food. But greasy food in the same chamber as your computing hardware?? How is that safe? Or sanitary? And how do you clean that? And who needs this in their life? So many unanswered questions!
There is no information on cost or release date yet and honestly, we had to check if this was an April Fools joke but it does not appear to be.