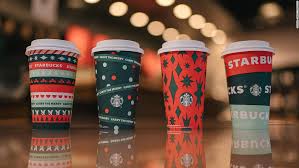 The vote is on for employees at three Starbucks locations in Buffalo, NY, who could be about to go union.
The coffee giant is resisting. It tried to stop the vote and executives have been popping up in the city to hold meetings with employees.
The company claims it is not interfering, but wonders if Buffalo employees happened to notice that they get healthcare and company stock. And don't forget the coming pay raise!
Employees are receiving ballots in the mail now, which will be counted December 9. And the union fever is spreading: employees at three other Starbucks in the area filed petitions to unionize.