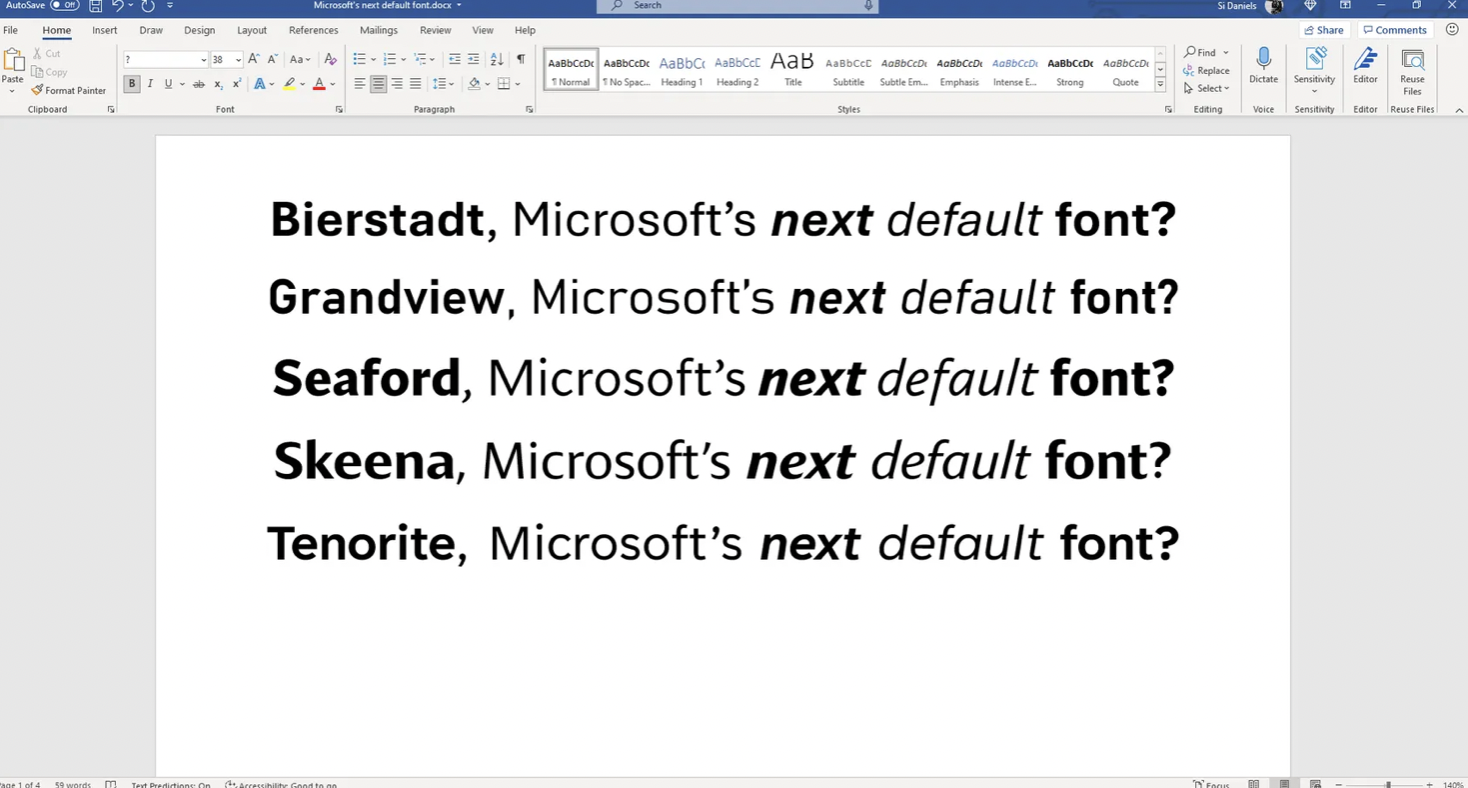 Okay this is important. Microsoft is going to change the default font in Office programs and they are seeking feedback. Because everybody knows that Arial is for chumps!
Five fonts are in the running to be the default. They are all sans-serif, meaning they do not have the little lines under the letters like this:
Microsoft will change the font in 2022 and begin collecting user feedback by polls and surveys over the next few months. The choices are above.
The creators of the Grandview font say that they were inspired by German road and railway signs. It's actually my favorite of these options because it is closest to my beloved Verdana.