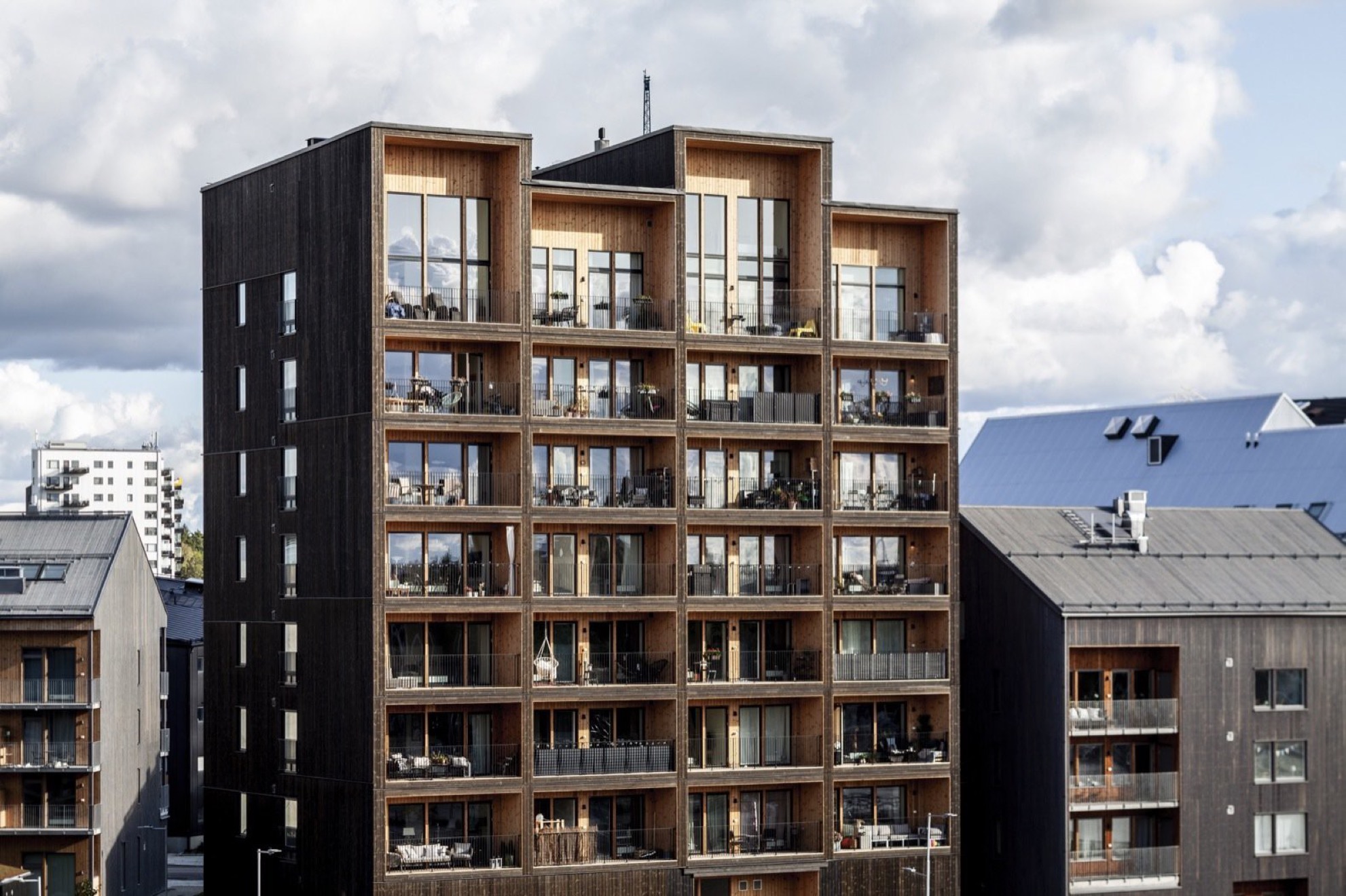 Europe is at it again, innovating while the rest of the world sits back and watches. Architects in the Nordic countries are combatting global climate change by building gorgeous high rises made out of timber from their own backyards.
The latest gem, The Kajstaden Tall Timber Building in Sweden, has nine floors with an elevated ground floor and a double-height top floor. At 11 stories, It's now the tallest timber building in the country with more on the way. Take that IKEA.
C.F. Møller Architects, the team behind the Kajstaden building, says building with timber has a long list of benefits over concrete. Starting with precision design, architects can craft more elegant buildings with a high degree of detail not found in concrete. Additionally Its carbon footprint is estimated at 44% less than a concrete equivalent. It's also more energy-efficient than steel and concrete because it locks in air and keeps builders from having to use extra materials for insulation. That's something that surprised the heck out of us here at Morning Invest.
Additionally the construction times are significantly less than a similarly sized concrete building. Each floor of the Kajstaden building took only three days to put together.

But how long will it last?
Let's be honest you're thinking what I'm thinking which is how long can a wood building last in the harsh climate of Sweden, Norway, and Finland? Turns out just as long as concrete, 120 years, thanks to high levels of resistance to fire and moisture with cross-laminated timber. In fact, the architects planned for this building to be easily taken apart and the materials reused in the year 2140. I'll do a follow up story then.
Is America watching? America is struggling to keep up with multi-family demand thanks to long construction times and labor shortages. Perhaps U.S. builders should expense a trip to Sweden.