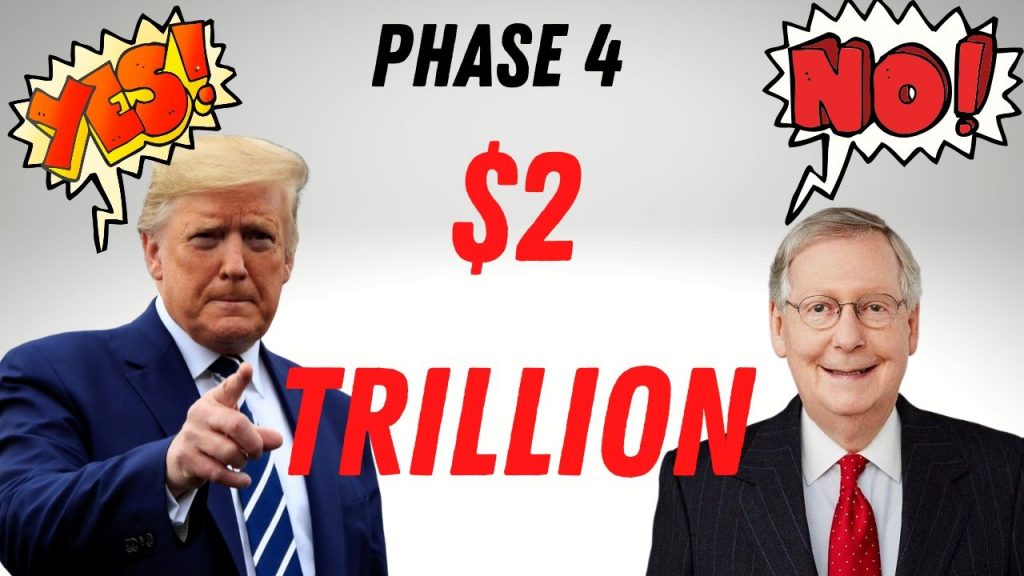 After weeks of saying "wait and see" to a new round of stimulus, The White House on Saturday called for a $2 trillion phase four plan. If you're keeping track at home that's $1 trillion more than Senator Mitch McConnell wants and $1 trillion less than Rep. Nancy Pelosi wants as part of the House-passed HEROES Act.
The $2 trillion dollar message was delivered by White House Trade Advisor Peter Navarro during an interview on FOX Business. Navarro said President Trump wants the extra spending to specifically target bringing back America's manufacturing jobs.
The curious $2 trillion price tag sits nicely in between McConnell and Pelosi's plans, helping President Trump play good cop to McConnell's bad cop. The Senate Majority leader is already under intense fire from members of his own party for approving lengthy Summer vacations while American's are unable to pay their bills. And a surprise election-year challenge from black candidate Charles Booker in his home state of Kentucky is gathering momentum.
By championing a $2 trillion dollar stimulus Trump gets the best of both worlds. He gets to argue against Pelosi's giant price tag while also calling for direct stimulus payments to the American people. Will the Senate go along? That's the $2 trillion dollar question.