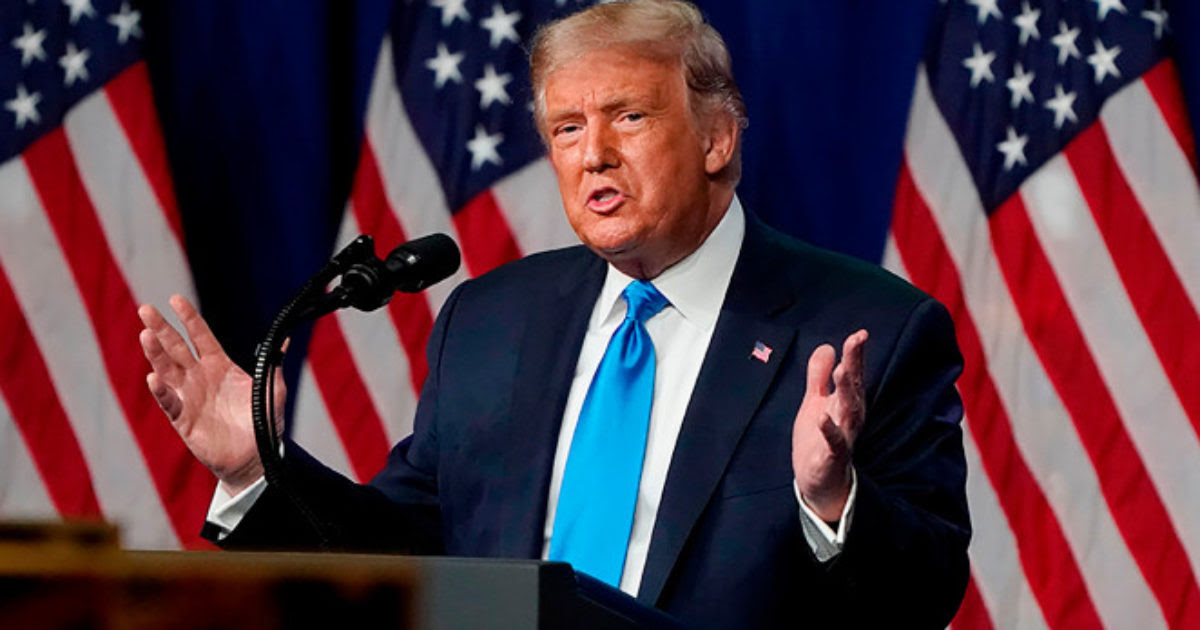 Former President Trump filed a lawsuit on Wednesday against Facebook, Twitter and YouTube and the companies' respective CEOs for banning him from their platforms. This is a proposed class-action lawsuit which invites others to join if they have been similarly harmed.
After the January 6 Capitol riots, the platforms banned the former President, claiming that his rhetoric that the election was stolen had incited violence. This took away the former President's favorite megaphone. The lawsuit asks them to stop what he calls is "illegal, shameful censorship of the American people."
This is not the first time this has been brought up in court. Judges typically dismiss suits like this. These social networks are public utilities. They are private companies that are protected under the Communications Act of 1934 that allows websites to moderate user-generated content.
The former President and the Republican Party launched aggressive fundraising efforts immediately after the lawsuit was announced.