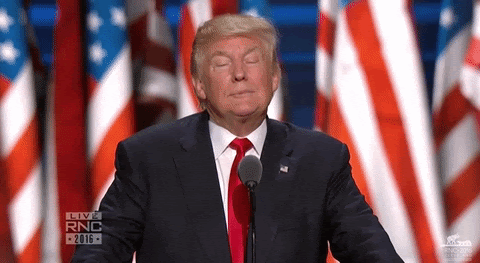 President Trump remains hospitalized with Covid-19, but information about his treatment was incredibly unreliable over the weekend. The President took a little joyride on Sunday to wave to supporters outside the hospital from an SUV back seat. The move drew sharp criticism from hospital doctors who have been working so hard to contain infected patients.
Who knew what and when? 
The President's doctors gave inconsistent timelines for the President's diagnoses. They admitted that he is taking a drug that is usually reserved for people on ventilators. They said that they found things on his lungs during a scan, but it was not concerning, which is odd because finding nothing on the lungs would not be concerning. Finding something at all in a lung scan is concerning.
Do you know what else is concerning? Not knowing whether or not to trust the President's doctors. As a matter of national security, we should root for our President to have the best health care and recovery. The doctor took back the information he had originally given, saying they did not want to "give any information that might steer the course of illness in another direction."
What in the crap is that??? Does he think his press statements could somehow jinx the President's recovery?
What's next? 
So we have no idea how the President is actually doing. We have no idea which leaders will now actually submit to quarantine. We know that the stock market seemed to recover slightly on the news that the President feels better.
Over at the Capitol
Meanwhile, Congress cannot decide which things to go ahead with to honor quarantines after so many lawmakers have been tested positive. The stimulus that showed some progress last week seems to have lost some steam. The Senate postponed a hearing with former FBI director Andrew McCabe. It's going to be a long week, friends.