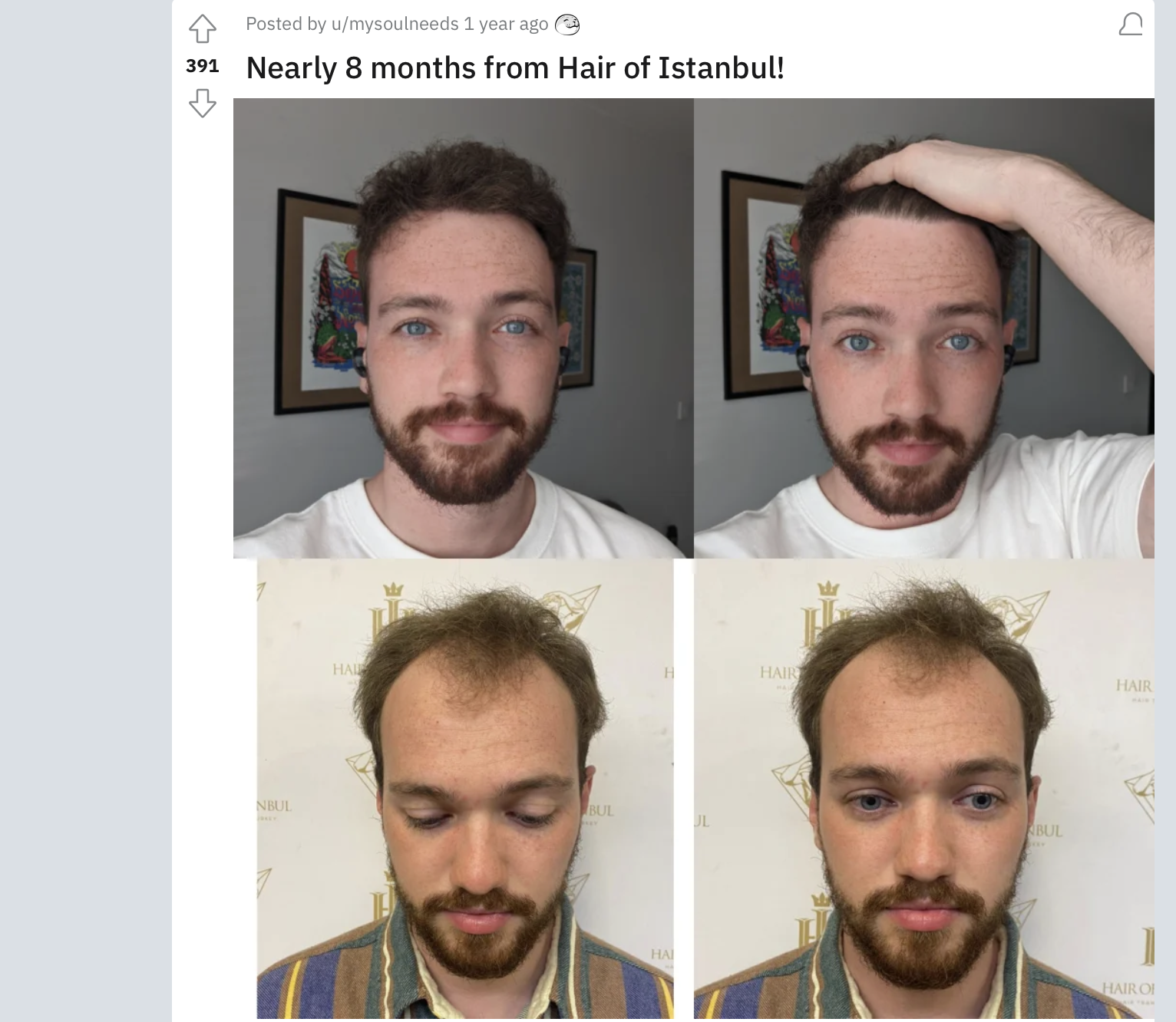 Turkey is the hot new place to get hair transplant surgery. Who knew? Well, sub-threads on Reddit knew.
The Turkish government gives tax incentives to clinics in Istanbul to attract international business for "medical tourism" and it seems to have worked. Up to 2 million people travel there per year, most of them for hair transplants, plastic surgery, dental work and weight loss treatments. In fact, people who work in the travel industry have a name for the men who are traveling with healing scalps: Turkish Hairlines.
In the U.S., these surgeries can cost upwards of $20,000 but in Turkey, the cost is less than half of that. The results look impressive but the process involves a long healing period. If this interests you, read this GQ story and do your research!