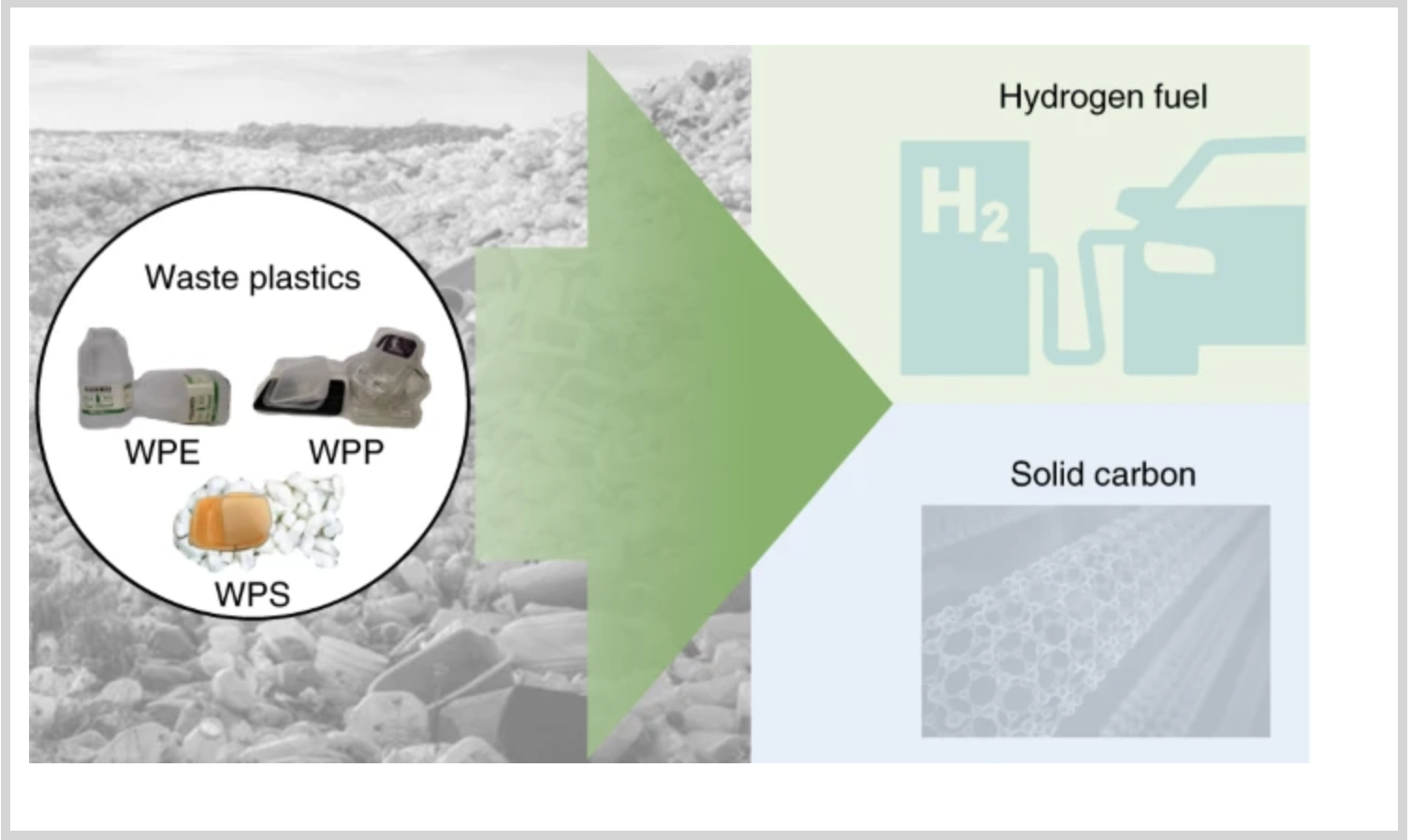 Scientists have found a way to take plastic trash and turn it into hydrogen, which can then be used for clean fuel. This comes out of a study from the University of Oxford.
Plastic is an abomination. Nearly 5 tons of plastic ends up in a landfill or in nature and this number is just growing, killing wildlife and disrupting ecosystems. A new documentary asserts that recycling was actually a marketing idea from the plastics industry so that people felt good about buying more plastics.
The Oxford scientists used microwaves to initiate a catalytic deconstruction process to turn plastics into hydrogen. Don't do this in your home microwave. It's not the same and also, what would you do with raw hydrogen if you succeed?