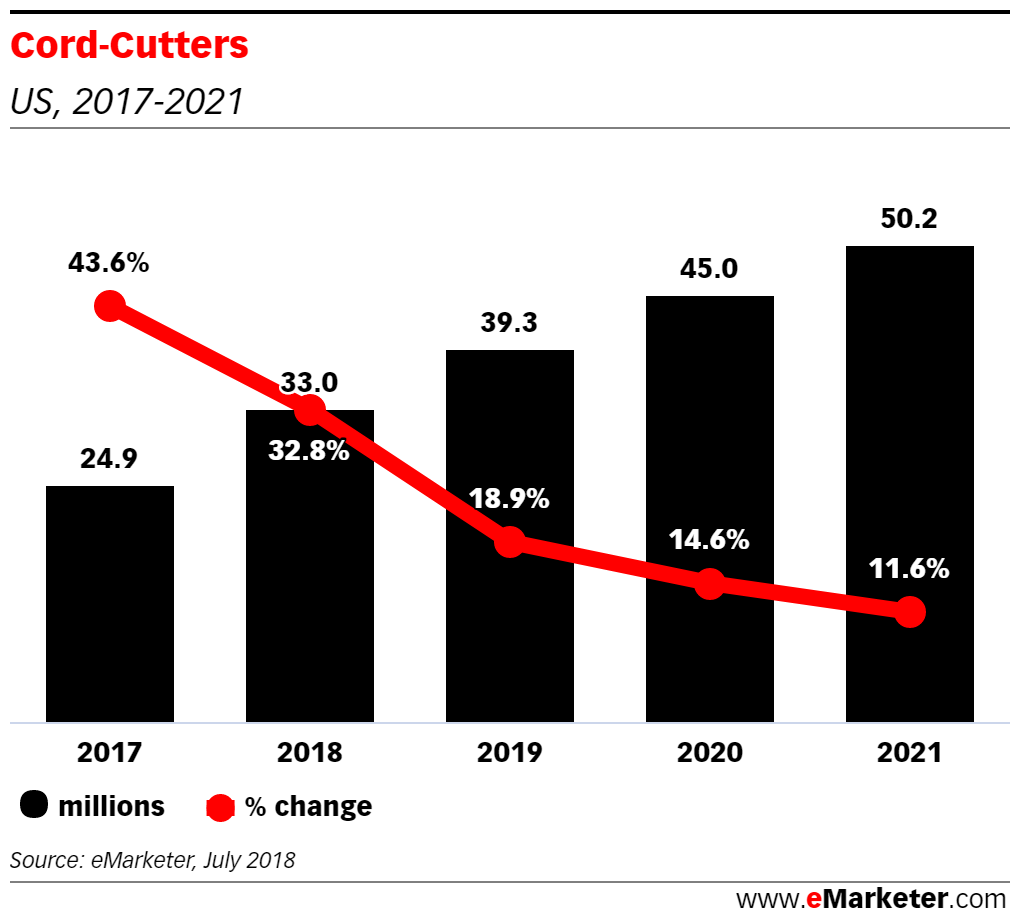 The pandemic has prompted more people than ever to become cable cord cutters, leaving their TV providers for streaming boxes or services. The research firm eMarketer reports that over 6 million US households have cut the cord.
This is a 7.5% drop, the largest drop in a single year since cord cutting became a thing. There are still over 77 million cable subscribers in the country, but eMarketer estimates that 46.6 million will cut the cord by 2024.
What prompted people to do this when they are home with their TVs for more hours? Maybe because they took the time to figure out their alternate options. Maybe because they kept cable in order to watch sports that were not played this year. Maybe because cable is still so stinking expensive and finances are tight. Advertisers have noticed this though and are turning ad dollars to streaming content. TV ad spending will drop by 15% this year alone.