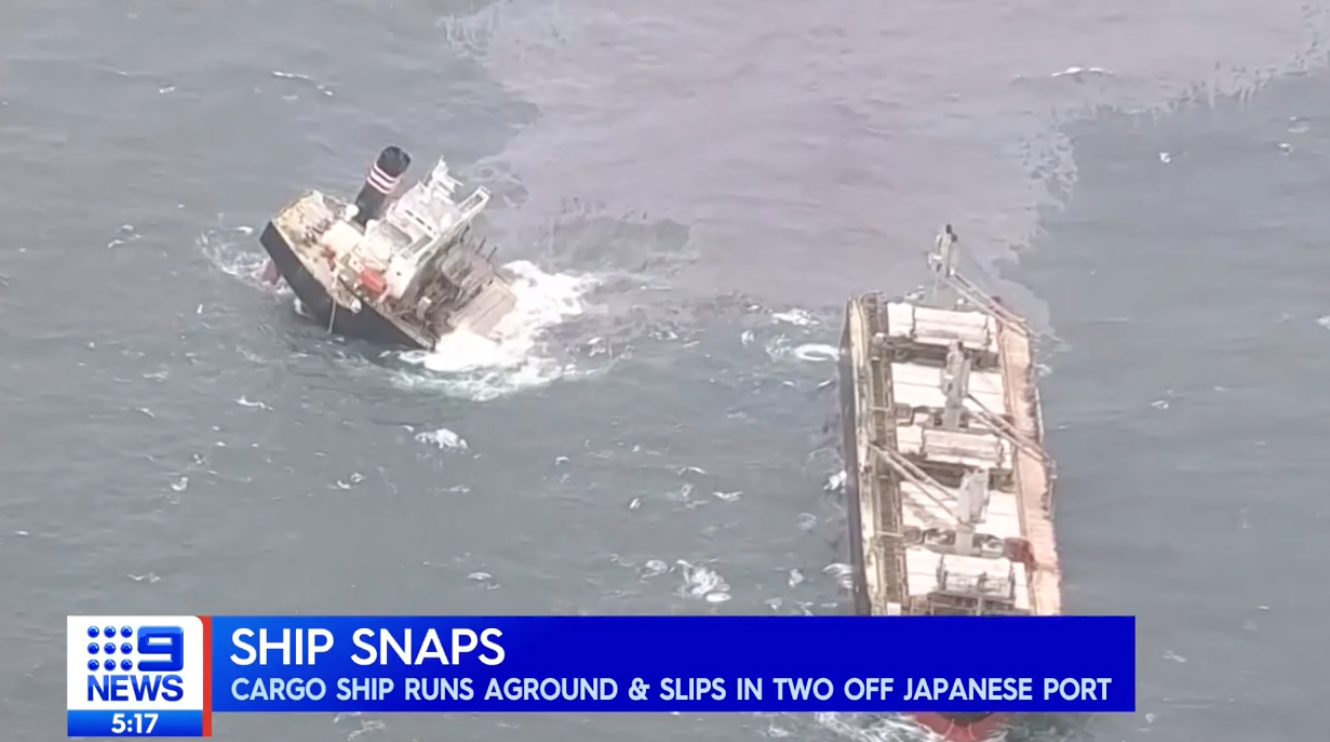 A Japanese cargo ship ran into bad weather and has literally split in two. Now authorities are trying to prevent an environmental disaster if it's not too late.
The 36,200-ton ship ran aground before splitting apart and is now leaking oil into the sea, leaving an oil slick that is about 5 kilometers long.
Thankfully all 21 members of the crew on board were rescued and not harmed. This will not clog up a main thoroughfare like the Suez Canal fiasco but it does give us further proof that globalization is not without consequences!