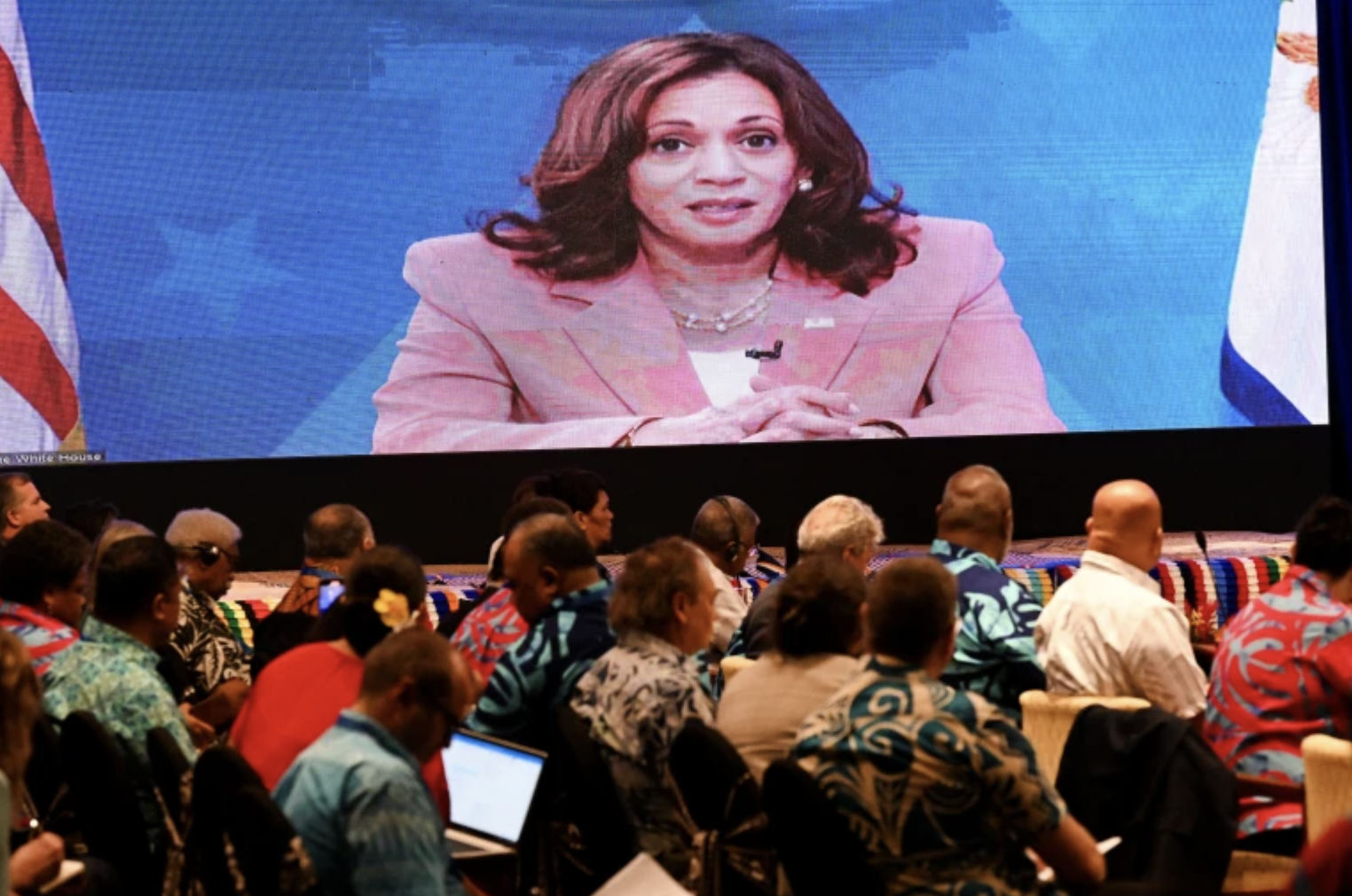 The U.S. is making waves in the Pacific.
Vice President Kamala Harris announced Tuesday that the U.S will establish new embassies in Kiribati and Tonga, in a move that seems targeted to temper China's influence in the Pacific.
The announcement came shortly before Harris gave a speech (virtually) at the Pacific Islands Forum. In her speech, Harris reinforced U.S. commitment to the region, announcing up to $60 million a year for ten years for economic development and ocean resilience, the appointment of a special presidential envoy to the Forum, and the return of Peace Corps volunteers to Fiji, Tonga, Samoa, and Vanuatu.
Renewed U.S. interest is welcome-ish. "U.S. efforts to reset its relationships with the Pacific are driven by the recognition that it has been absent from a region it has deep ties with through the freely associated states, and deep interests in such as fisheries, as well as strategic concerns about the role and influence of China in the Pacific." Dr Anna Powles, a senior lecturer in geopolitics and security studies at Massey University in New Zealand, told The Guardian.
Still, the U.S. was asked to speak at the forum, and China seemed to be absent. Is this a Pacific power play to exert influence over competing powers? Or is the Pacific actually picking a horse in this race?