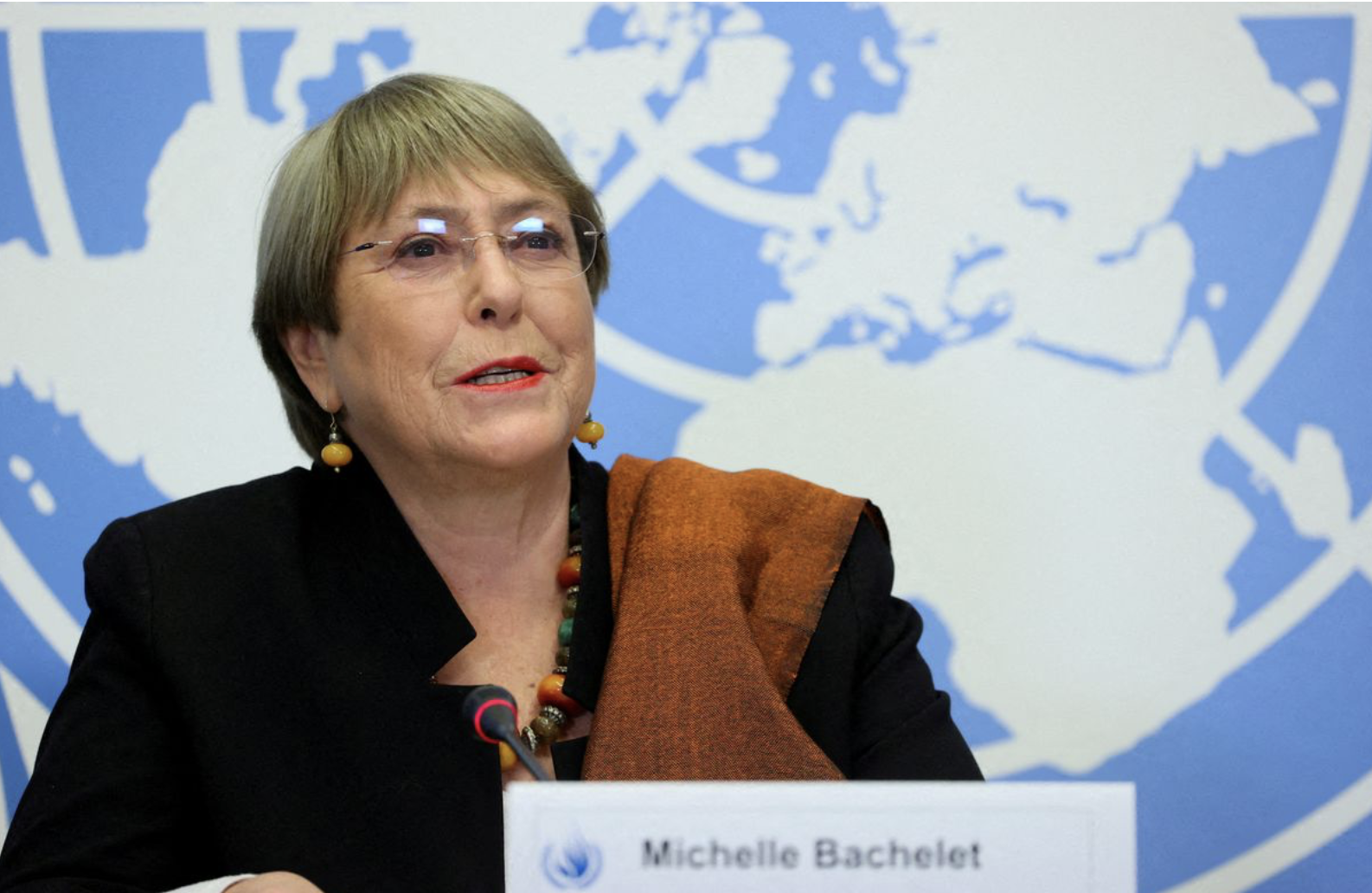 Since 2005, a United Nations High Commissioner for Human Rights is in China for the first time. Michelle Bachelet began her six-day trip Monday for a first-hand look at the country's human rights situation.
This trip is the result of negotiations that started in 2018, when Bachelet said she wanted "unfettered access" to Xinjiang, where China is accused of violating the human rights of over 1 million Uyghurs and other Muslim minorities. Hacked data and photos from Xinjiang police files released Tuesday appear to confirm this suspicion.
But the U.S. and U.K. are among those that think Bachelet's trip might be covered with rose-colored glasses because of China's strict access restrictions. Covid is, as usual, only making things worse. Bachelet will be locked inside a "closed loop" for her entire visit (basically a Covid bubble for important people). This means that she won't be able to talk to anyone she isn't scheduled to talk to. And guess who built that schedule? China.
Covid also means the press can't join the trip, so we'll have to wait for Bachelet's press conference when the trip ends on May 28 for details. Will those details be rose-colored? Will they be fact-based? We shall see.