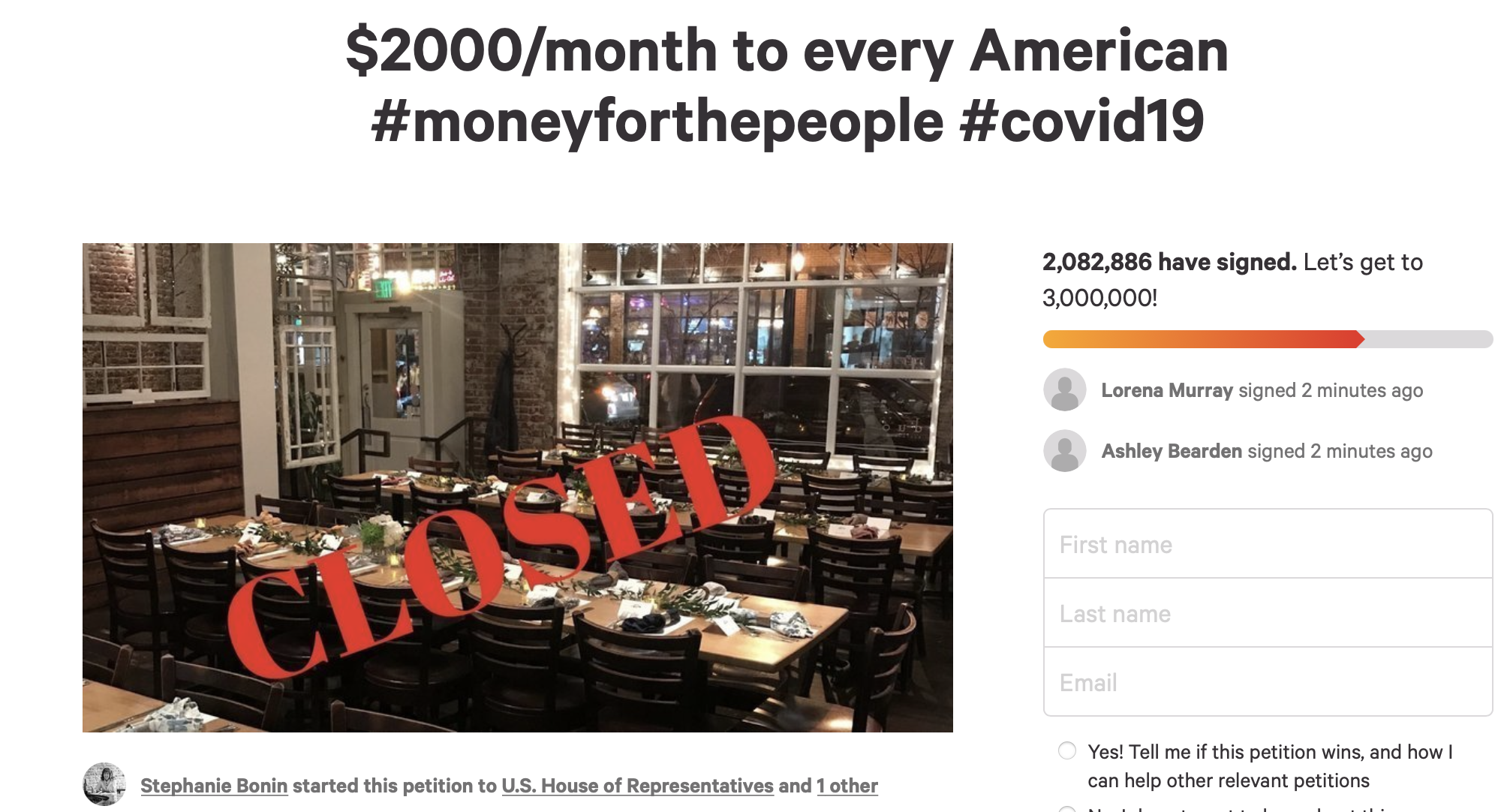 A petition calling on the government to give out regular monthly stimulus checks now has more than two million signatures.
The petition calls for $2,000 in stimulus money per month per adult, plus $1,000 per child for the duration of the Covid crisis. Many Senate Democrats have supported this idea but it has not been introduced into the legislature since the last $1,400 payment in March.
Americans have had three stimulus payments during the pandemic in the amounts of $1,200, $600 and $1,400. But the media and economists are all telling us that the economy is roaring back. How can we drum up support for more stimulus when it would seem that the economy is in a resurgence? What do you think? Will this idea gain any traction while Wall Street is high giving itself over record growth?