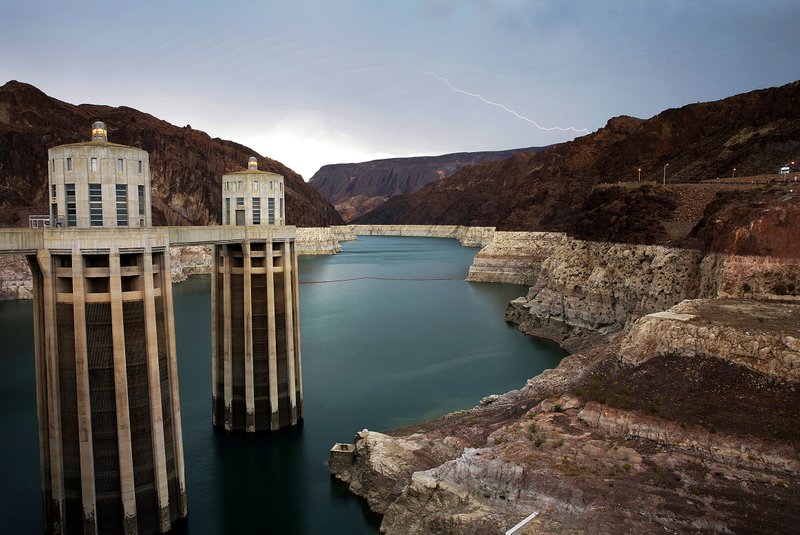 Water reservoirs in the West are dangerously low to the point that the federal government could soon declare an official shortage and mandate supply cuts to farm-heavy states that need water the most.
The U.S. Bureau of Reclamation released a 2-year projection on water supply and projects that Lake Mead will fall below 1,075 feet for the first time ever by June. Of. This. Year! This is no longer a situation where dire forecasts are in the distant future. It's now.
At this level, it will trigger a formal declaration of drought, per the agreement between Arizona, California, Colorado, Nevada, New Mexico, Utah, and Wyoming. If the Level 1 shortage is declared, water supply cuts will be implemented starting January 2022.
The shortage is attributed to the climate emergency, resulting in less snowpack melting into the river and hotter climates causing thirstier soil and evaporation.