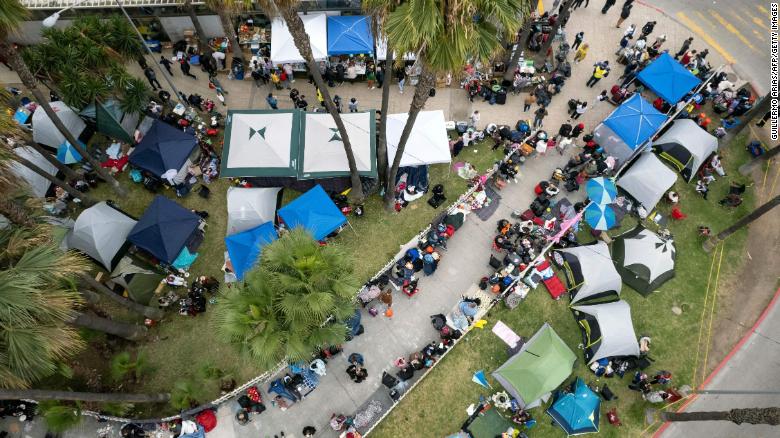 A battle over how to treat immigrants in the U.S. is playing out in the federal field.
Title 42
Way back in March 2020 (it feels so long ago), President Trump invoked Title 42. It's a World War II-era law that effectively builds that wall at the U.S. border, making it easy to deport migrants because of public health concerns. Covid was the concern.
Title 42 is still in place, but it's set to end May 23 because we know a lot more about fighting the Covid monster now. Some legislators who see the wall crumbling, see immigrants stampeding the country, think this is a horrible idea.
Enter: the Covid funding bill, which said legislators are holding hostage by attaching a Title 42 extension to it. 42 has already kept more than 1.4 million people out of the "land of the free." 1.4 million tired, poor, huddled masses who need a place to go.
ICE
Another front in this battle is President Biden's recent memo directing Immigration and Customs Enforcement (ICE) to drop low-priority cases. The agency's backlog of cases is overflowing, and more than 700,000 of those cases are likely not arrest priorities.
But here come Republican legislators with the Early Migration Alert Program Act. The proposed legislation would require ICE and Customs and Border Protection to notify local law enforcement when they release people.
So if Title 42 ends and if ICE starts releasing low-priority cases, EMAP would make it so that migrants – PEOPLE – would still be targeted by local law enforcement while they are trying to make a new home for themselves.