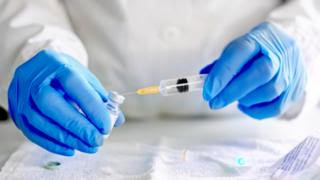 Biotech company Moderna is hard at work on a COVID vaccine that could come at a cost of $50-$60 per person. This price tag is not sitting well with folks, as you can imagine.
Moderna has received close to $1 billion from the US government to develop this vaccine. Do they have a right to make a profit? Sure. But do they have the right to price gouge something that is clearly needed to heal the world? Well…
The $60 price tag is three times the amount agreed by Pfizer and its German partner BioNTech, which was $19.50 per dose. AstraZeneca has signed a deal to release its potential vaccine in Europe for $3-4 per dose. Both AstraZeneca and Johnson & Johnson have said that they will not seek to make a profit on the vaccine, at least in initial rollouts to end the pandemic.
So do we chalk this up to corporate greed? We leave that to you to think about while people are dying from COVID in increasing numbers globally.