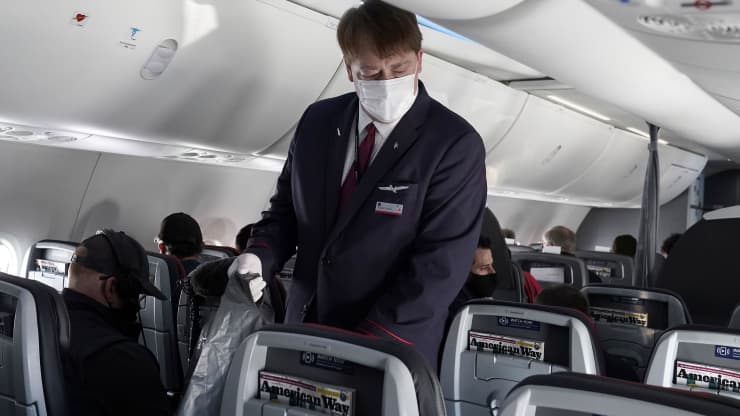 Flight attendants are requesting that anyone involved in the Capitol disruption be barred from flying, citing safety concerns.
The largest flight attendant union made this request after two aggressive disruptions on flights around the DC area, one involving republican senator Mitt Romney who was accosted in an airport and boarded his flight to chants of "traitor."
The riots at the Capitol "create further concern about [participants'] departure from the D.C. area," a union spokesperson said. "Acts against our democracy, our government and the freedom we claim as Americans must disqualify these individuals from the freedom of flight."
Flight attendants are trained to handle a certain level of conflict but this is egregious and clearly safety is now a major concern for keeping the friendly skies.