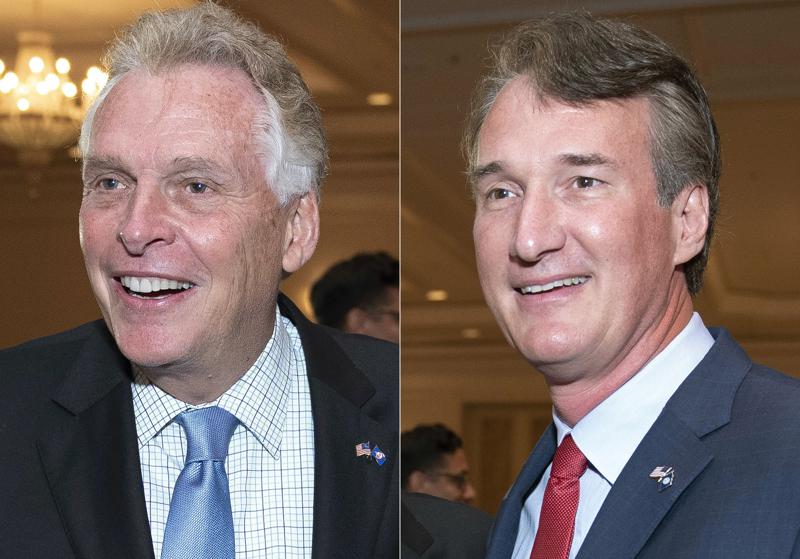 Virginians vote for a new governor tomorrow and everyone is talking about it.
Of course, a lot of people are heading to the polls tomorrow, but Virginia is snagging a lot of the headlines. Why? People are worried that the result of the VA governor race could show whether Trump is heading toward a future in the White House or the Big House. (Or both?)
The Candidates
Former VA Gov Terry McAuliffe (D) is running against the very Republican and Trump-ish Glenn Youngkin for the seat. People are interested/worried/excited because in a state President Biden won by 10 points, the Democrat is not the clear winner in this race.
Youngkin's rising popularity seems to be tied to Biden's approval rating dip, and right now, the race is too close to call.
Endorsements 
Trump has repeatedly endorsed Youngkin throughout the race, but Youngkin backed off on his association with the former president early on to win over more people.
McCauliffe is pushing that connection, and so are the big guns endorsing him, including President Biden, VP Kamala Harris, and former President Obama.
According to NPR, Virginia has gone Democrat in state-wide elections since 2009, so a Youngkin win would definitely mean something. I'm just not sure it will mean everything.