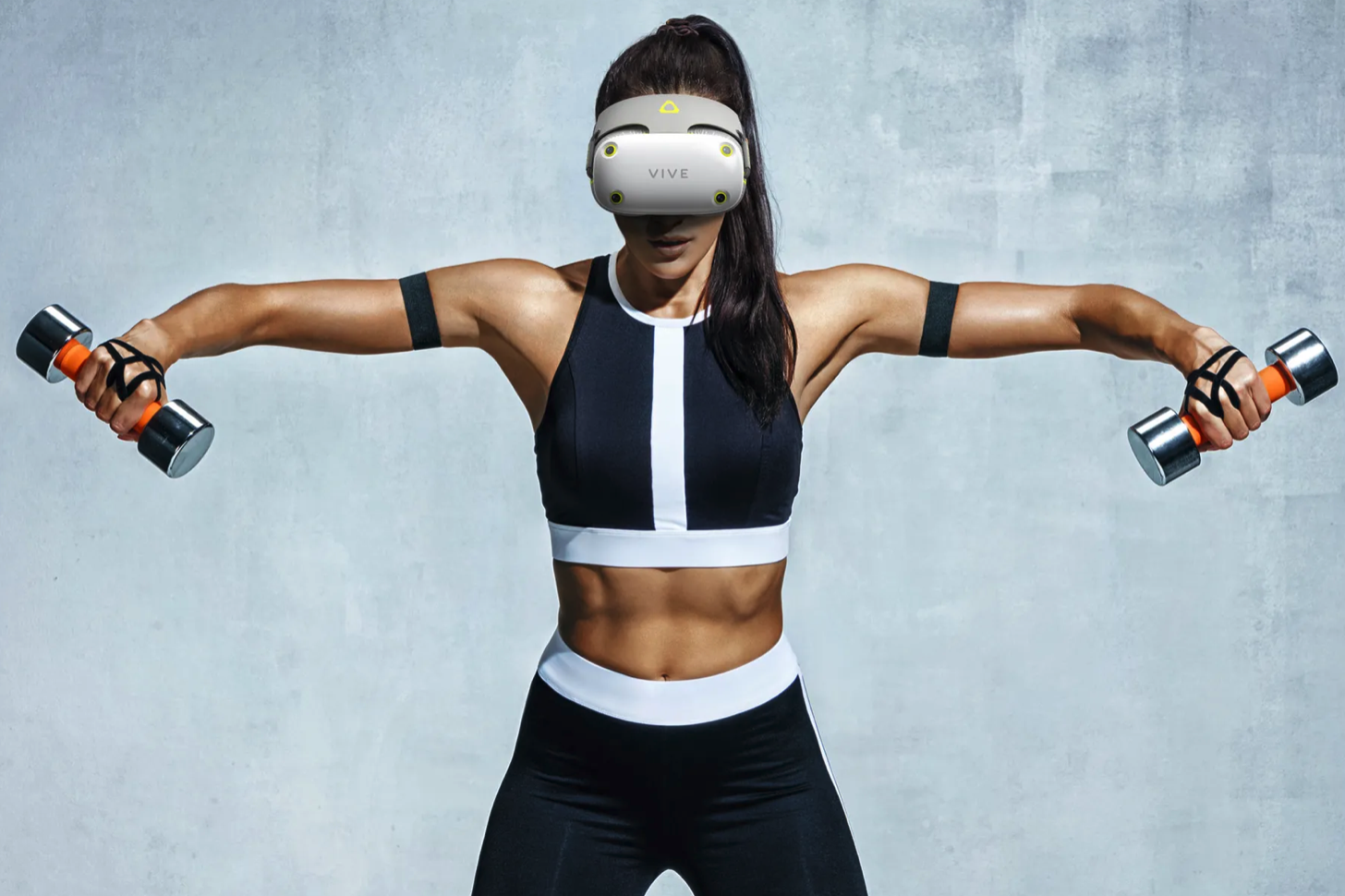 Images of a new fitness-focused VR headset from HTC were leaked on Tuesday. It is called the Vive Air.
The headset was designed for virtual fitness and sports training. It has removable pieces that were made like athletic shoes that can be washed after you sweat through them. The product will likely be confirmed by HTC in May.
The image of a lady swinging around weights while wearing a headset looks dangerous. Our children lurk around when we do at-home workouts. I am certain this move would result in a black eye for one of them.