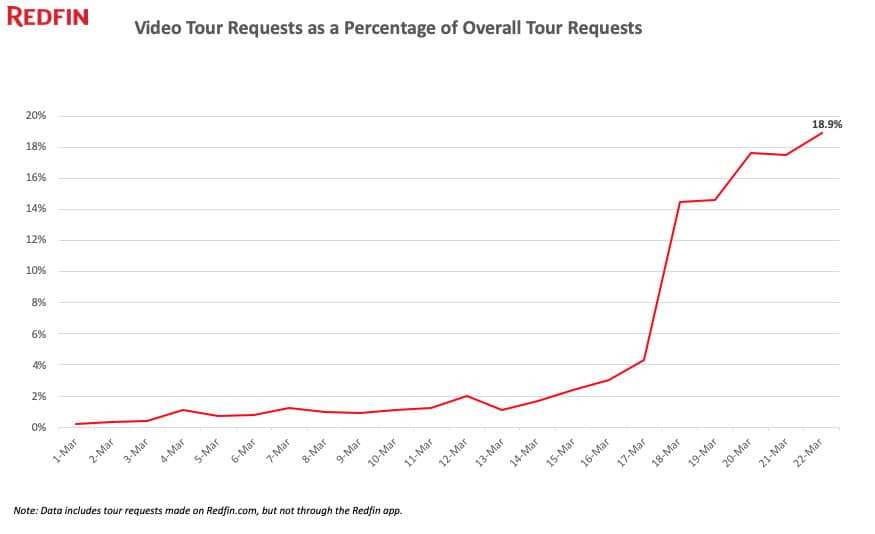 Homebuilders and realtors see a massive spike in virtual tour requests. These are the kind where you can sit in your pajamas and do a video walkthrough of a property.
Redfin saw a 494% increase in requests for video home tours last week. Just look at that chart. That's on top of an 80% increase the prior week if you're keeping track that's a 94-fold increase.
Future comes early
It was only a matter of time before virtual tours became the new normal. Redfin expects to host nearly half a million of these virtual open houses this month.
"The future of real estate has come earlier than any of us could have anticipated," said Redfin CEO Glenn Kelman. "The way things are during the pandemic won't last forever, but at the end of all this, things won't go back to the way they were either. We hope we're well prepared."