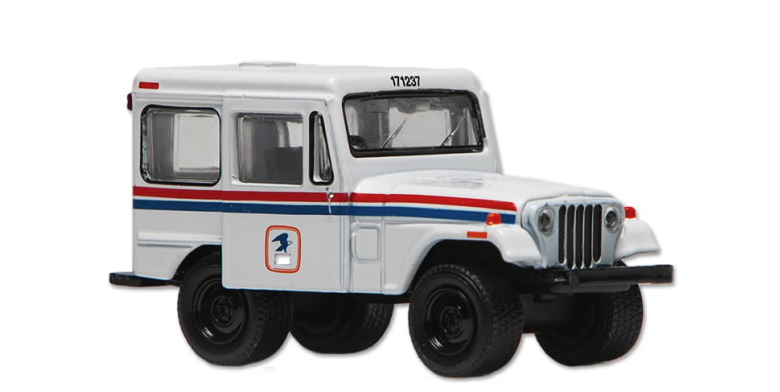 The US Postal Service is hurting for cash and has never had so many people rooting for its survival due to the upcoming election and demand for mail-in ballots. Well, if you'd like to help out, you can order a mail delivery Jeep toy!
USPS launched a collectible toy car line for sale this week. You can get a vintage 1971 model for $5.99. Proceeds will benefit the service, which is federally obligated to deliver mail but receives no government funding to do so.
This may seem like a silly business endeavor but have you ever met a child who does not want to play with a toy fire truck? Police car? Airplane? Mail truck? Children love toy vehicles and if they're going to buy them, they might as well buy them from USPS rather than Hasbro.