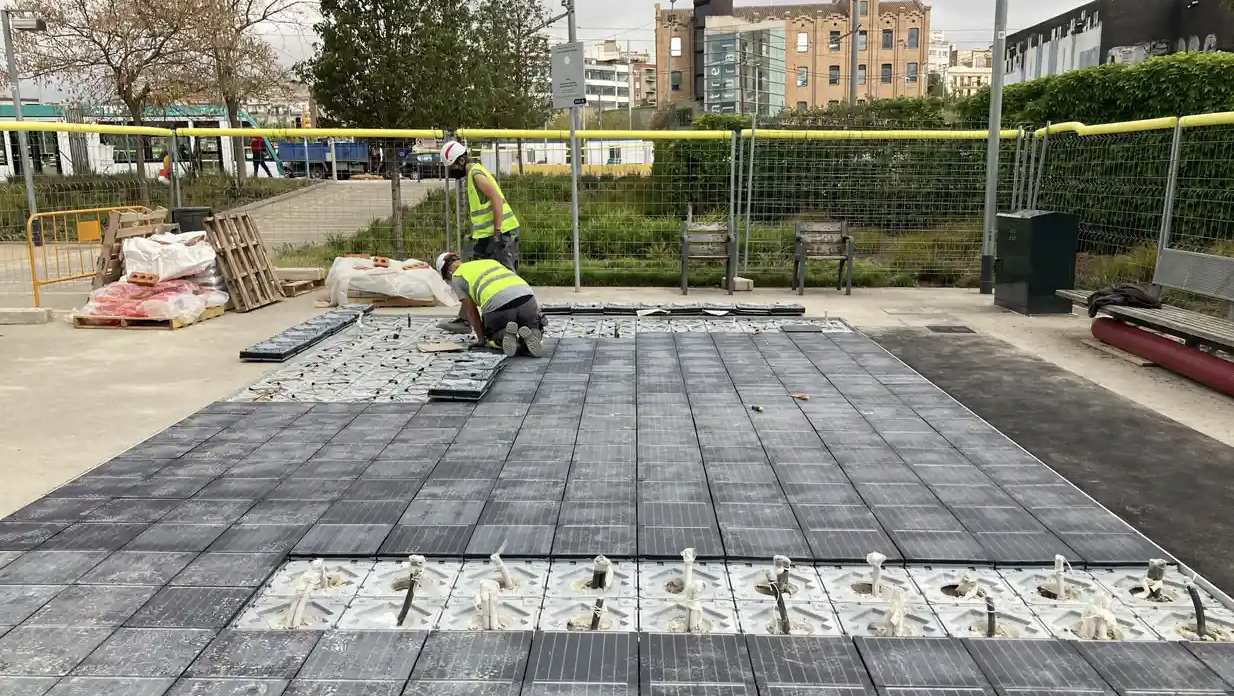 The city of Barcelona has installed the country's first solar pavement in a city park. These are non-slip panels that can be walked or biked on.
The 50 square meters of paneling will provide enough electricity to supply about three households worth of power for a year. That's not going to go far in a city with 1.62 million people but you've gotta start somewhere.
The city says that they will assess the wear and tear on the panels to see if they'll keep this project going in other city parks and public spaces. Barcelona has a goal of becoming carbon neutral by 2050.
Spain is ranked 11th in the world for solar power and eighth in the world for renewables overall and the country plans to use some of its Covid relief money from the European Union to fund other green projects.