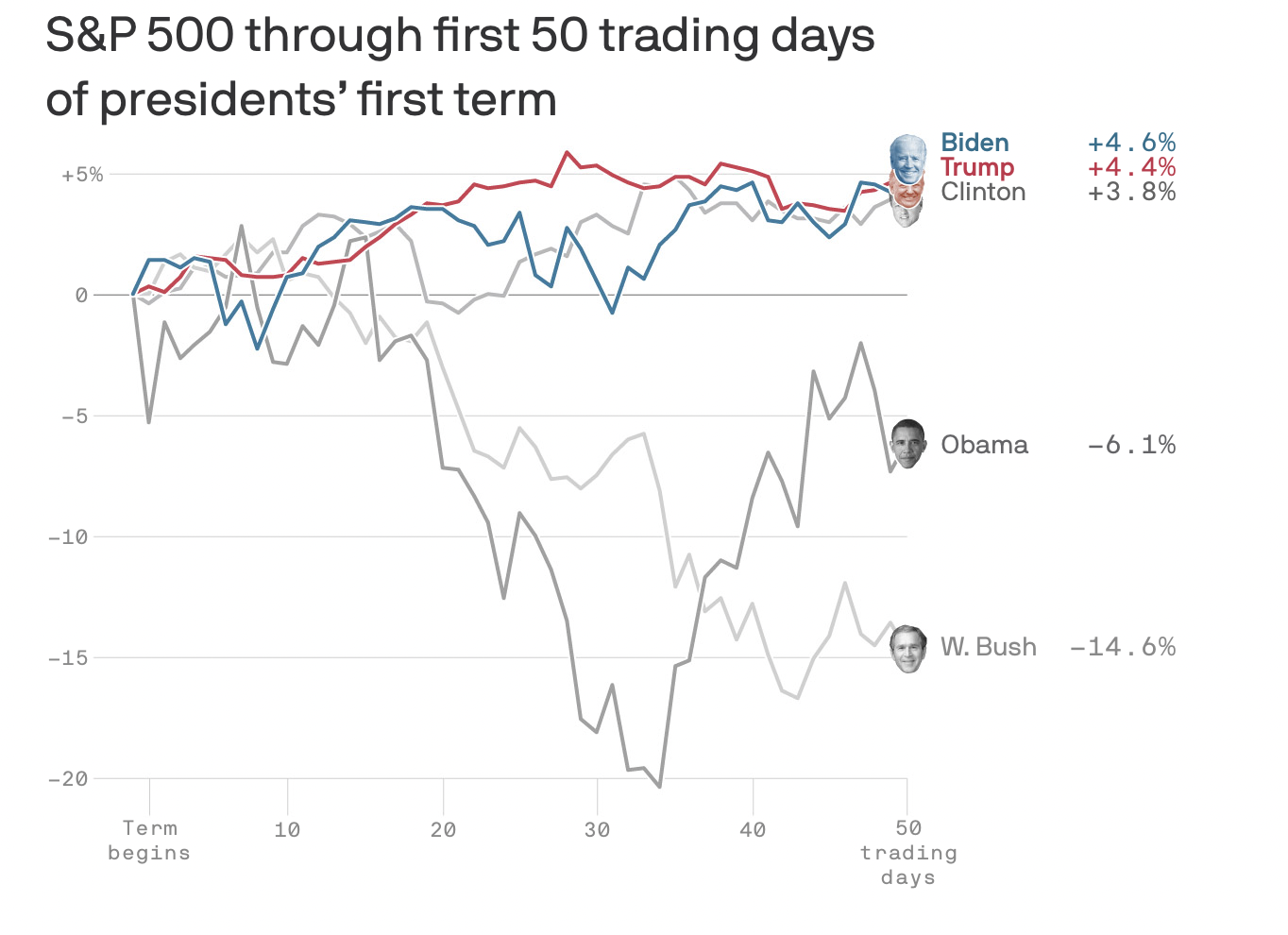 The stock market likes President Biden's infrastructure proposal. Investments across the board were up and the S&P 500 hit a record high of 4,000 for the first time ever on Thursday.
Former President Trump warned that the stock market would tank under a Biden administration. That has not played out. The market is trending higher under President Biden than it did in the early terms of his predecessors, Presidents Trump, Obama, Bush and Clinton.
Investors had a strong appetite for green energy in the day after the President announced the nation's intention to invest in clean energy. Bitcoin was also up, passing 60,000 per coin briefly, a marker that investors have been watching with wide and happy eyes.