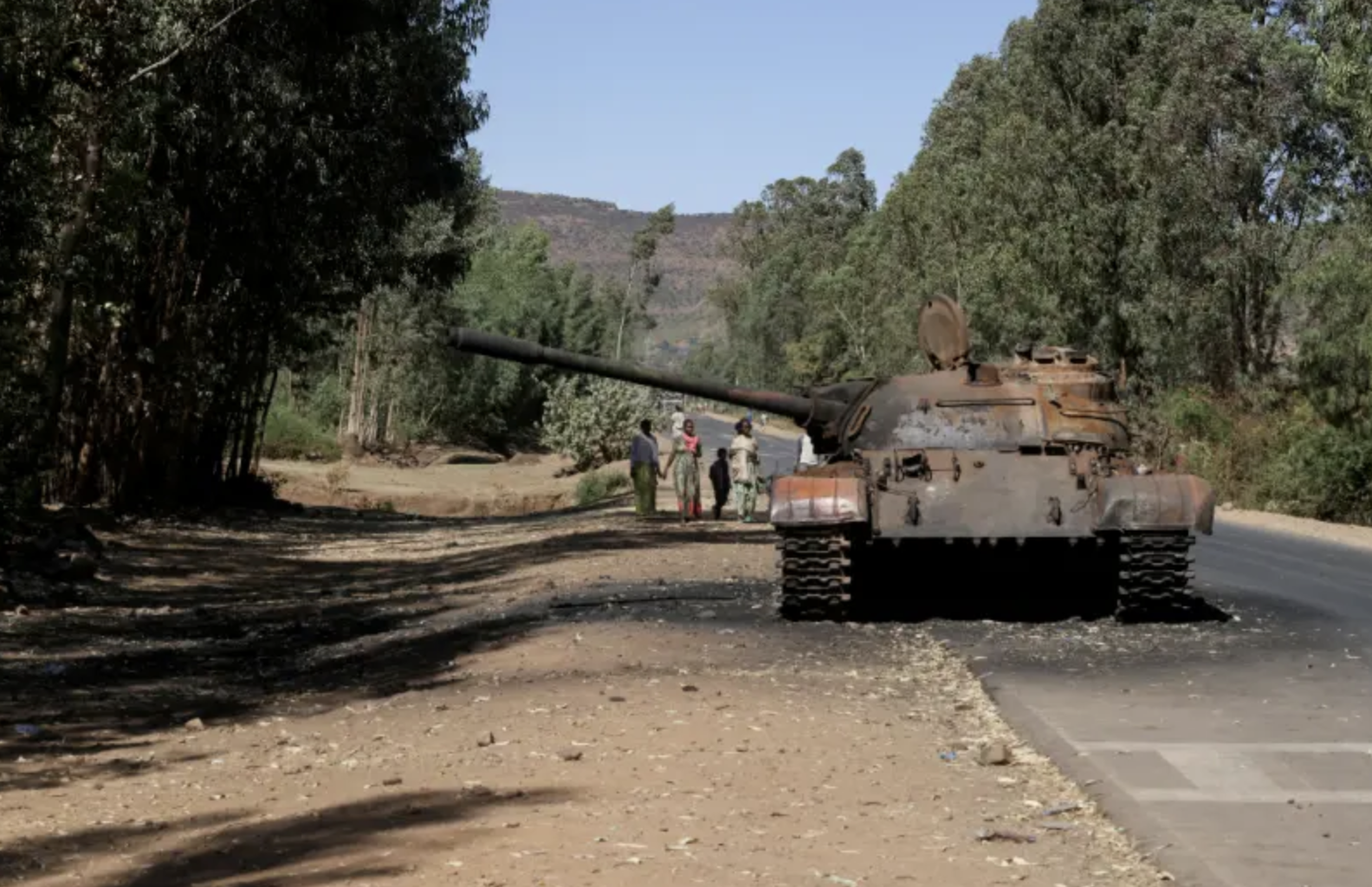 The war in Ethiopia hit a bloody record this weekend with an attack leaving more than 200 people dead, according to witnesses.
The attack was against people who are ethnic Amhara but the attack occurred in the Oromia region.
Witnesses blame the Oromo Liberation Army but they deny it. They say that the attack was committed by the "regime's military and local militia as they retreated from their camp."
Tthis war broke out last November and has left thousands dead and hundreds of thousands displaced and starving.
Ethiopia's Prime Minister Abiy Ahmed is Oromo. You may recall that he received the Nobel Peace Prize in 2019 but he is not known as a peacemaker now since he is said to have launched the attack on the Tigray region.
Tigray was the dominant power before Ahmed came to power in 2018. Ethiopia has ten different regions, each controlled by its own ethnic group. The election of Ahmed was supposed to have stabilized the region but obviously not.
Last year Tigray held its own election and the federal government called that illegal. Tigray said that amounted to a "declaration of war." That war became a reality in November. Ahmad's government says that Tigray forces launched an attack on a military base and began responding.
And now the war is seven months old. While Tigray is the main target of this war, the Amhara people are the second biggest powerful group in Ethiopia so they are also being targeted.