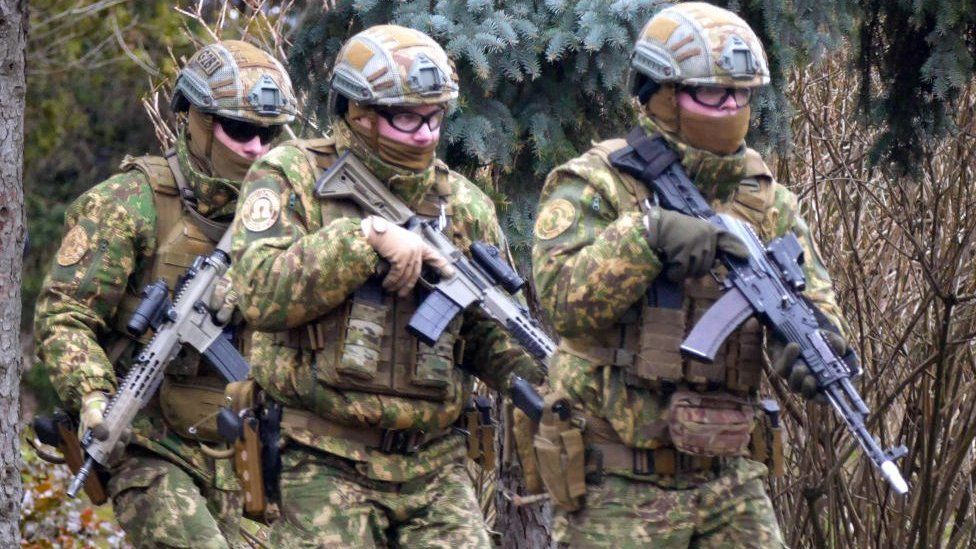 We are in a he-said, she-said situation regarding the possible war in Ukraine. Russia says that it is withdrawing troops from the Ukrainian border and the West says, "no you're not."
The Biden administration says that up to 7,000 more troops have arrived at the Ukrainian border. In a meeting with German Chancellor Olaf Scholz, Russian President Vladimir Putin says that he has already begun a "partial troop withdrawal."
A Russian official says that the troop exercises that the West is alarmed about is an annual drill that happened the same way last year and no one said "Boo" about it.
The U.S. Navy now says that Russian planes flew over international airspace in an "unprofessional" way on Wednesday.
Recall that the U.S. warned two weeks ago about fake Russian videos that would provoke war. Could the videos of troop withdrawal be faked or are they real and that was the U.S. government's warning not to believe it?
European leaders are set to discuss the situation today. It's noteworthy that every time European leaders ring in, they indicate de-escalation because Europe is the most dependent on Russian exports. Every time U.S. officials discuss the situation, they indicate escalation.
Is anyone else perplexed by all of this rhetoric?