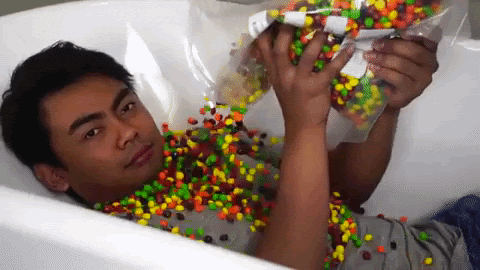 A study of Google Trends shows what is the most popular Christmas treat in each state. In Washington state it is Skittles. What is wrong with you, Washington?
This comes from an analysis of Google Trends to see what sweet is most searched for in the state over the holidays. Some other unusual findings: In Missouri, the most searched term is "vegan Christmas cookies." In Nebraska, it is the "York Peppermint Pattie." In Iowa, it is "Oreo balls."
Skittles should be a disqualifier. Christmas is canceled for you, Washington. Go think about what you've done.