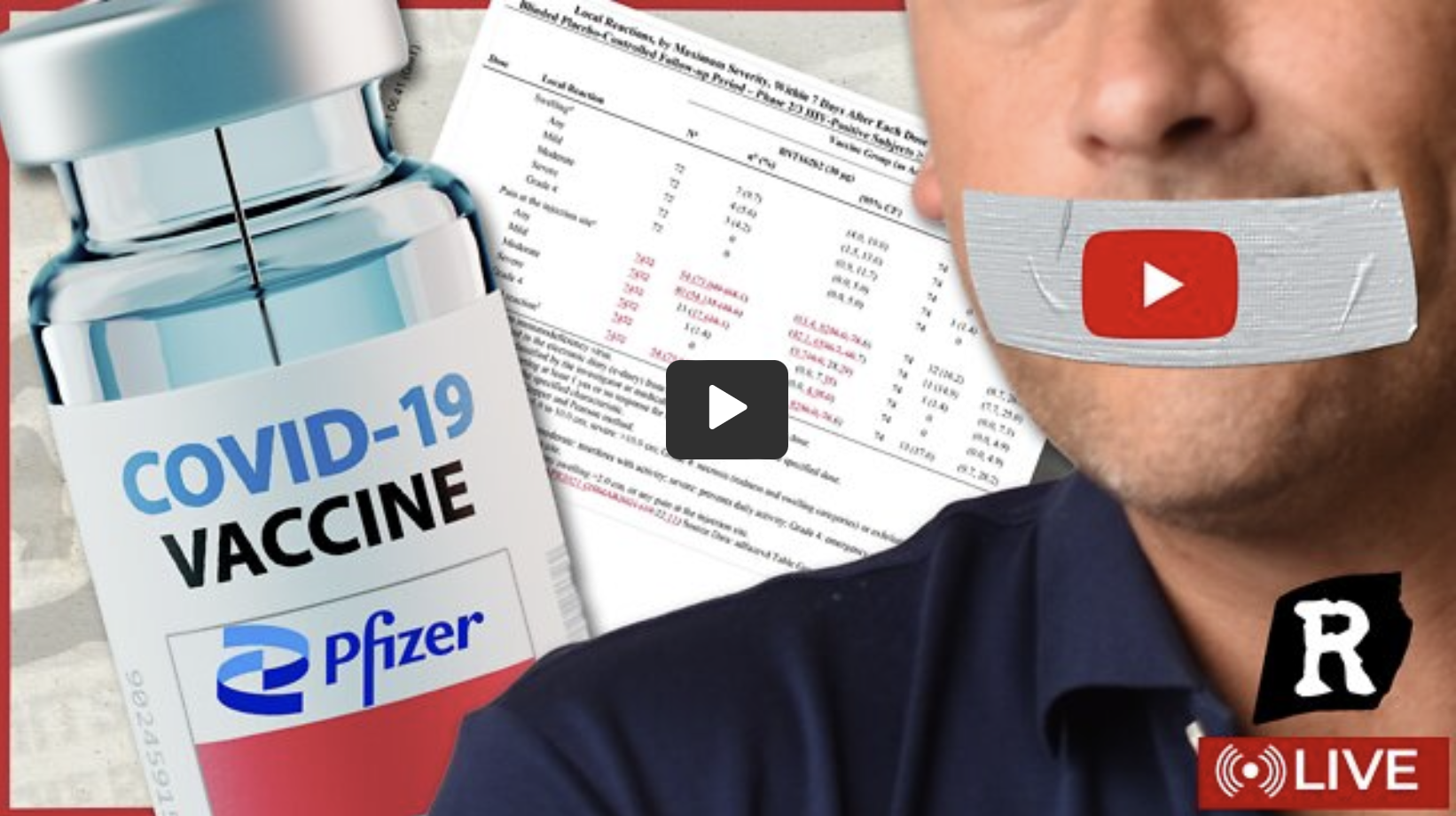 After YouTube punished our channel for discussing Pfizer's own distributed data, we took our show to Rumble for the first time. We are thrilled to report that we had more viewers on Rumble for our live broadcast than we did on YouTube the previous day! It turns out people are interested in the truth.
We maintain that we did not broadcast any misinformation but rather questioned results from Pfizer published by Pfizer. We strongly object to the silencing of voices and we are encouraged that there are platforms that do not do this.
Thank you to those who joined us on this new and exciting platform. As a reminder, our show broadcasts live on Facebook, Twitch, Twitter and now Rumble and hopefully back on YouTube next week. It is every Monday through Thursday at 1 p.m. Pacific, 4 p.m. Eastern and is available on-demand at your convenience. We so appreciate your patronage of our efforts!