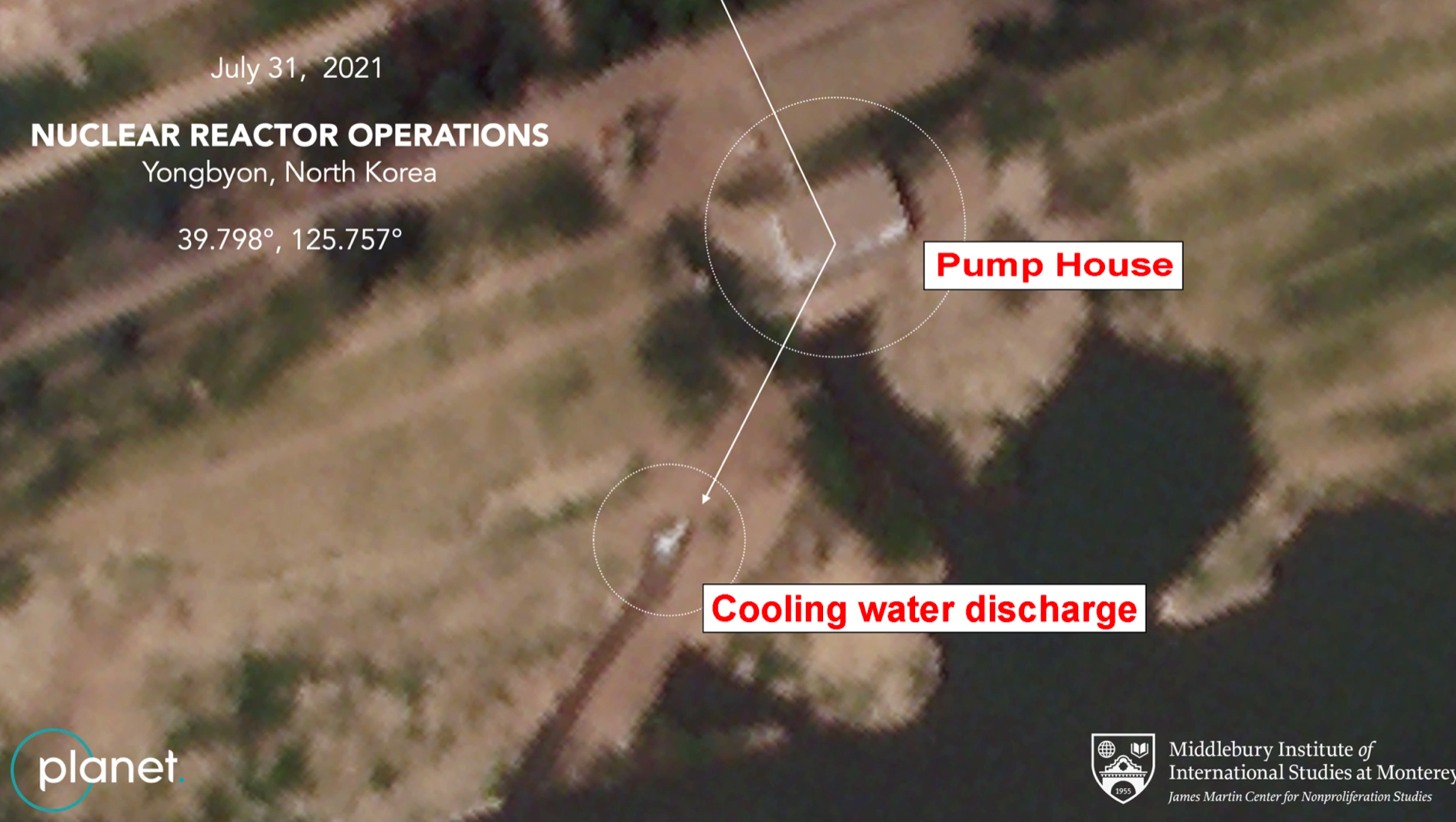 Satellite imagery shows that North Korea is working on nuclear weapons. NBC News obtained imagery showing water flowing out of the country's reactor site, which experts say indicates that the site is live.
"The only reason this reactor operates is to make nuclear weapons. The fact that it's running means they're going to add to their nuclear weapons stockpile," Jeffrey Lewis, director of the East Asia Nonproliferation Program at the Center for Nonproliferation Studies at the Middlebury Institute of International Studies at Monterey told NBC. "They are making nuclear weapons and they don't care that we can see it."
The imagery was dated August 25. The rest of the world thought this nuclear site had been inactive since December of 2018. The Biden administration has tried to discuss these things with North Korea but the country won't come to the table unless sanctions are lifted and the U.S. is not willing to do that. So no talking. But observing and worrying? Yes, that.
Just to keep score, Russia is also working on a super weapon.