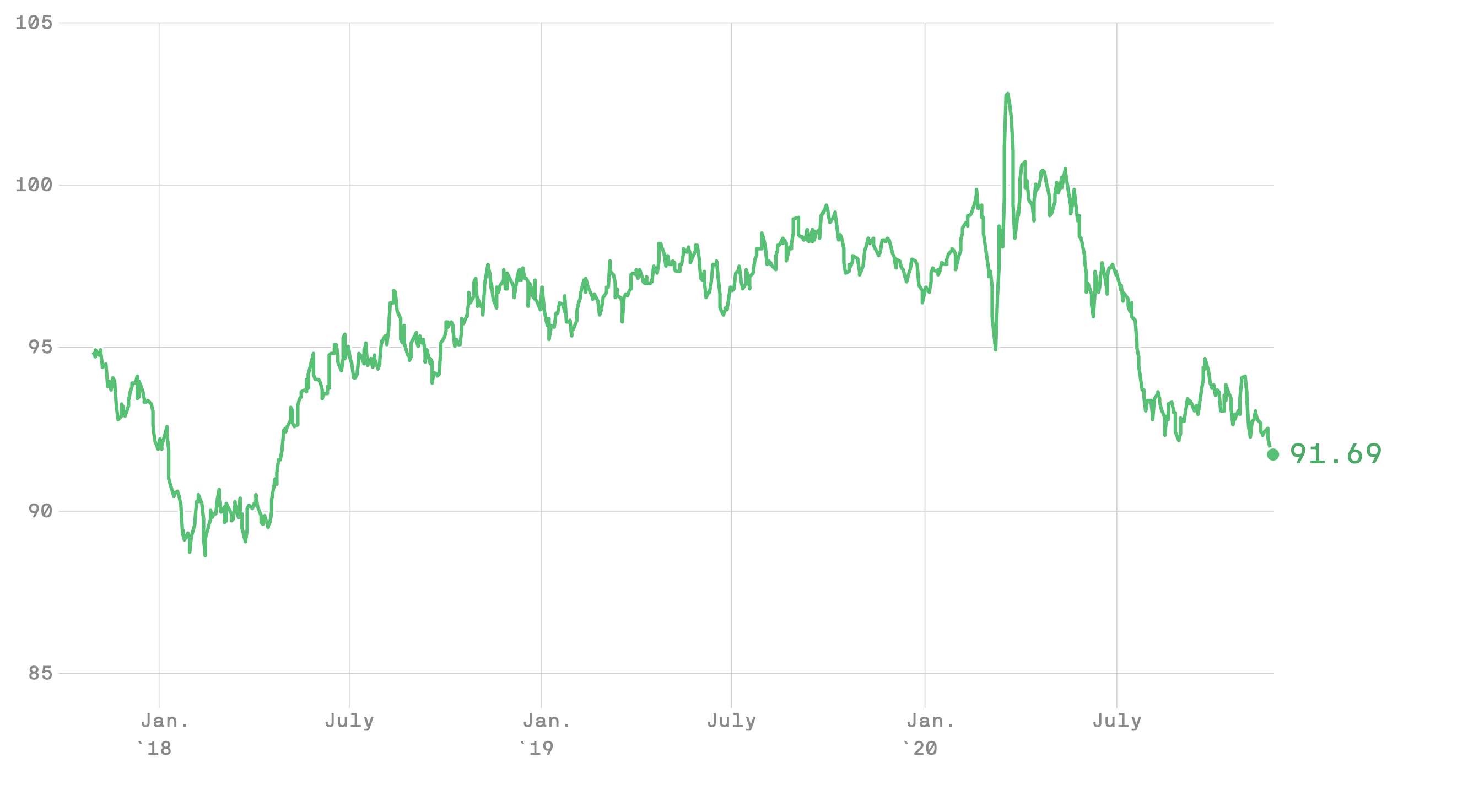 The dollar has begun to rebound from its lowest level in over 2 years. It was a meager rebound at 0.2% when you consider that the dollar fell 2.3% in November overall.
International investors are not feeling good about the dollar since the U.S. government has been unable to offer aid to those affected by the pandemic and prevent increasing joblessness. Home sales were also lower in October, after months of gains. The 0.2% dollar boost is considered temporary as the dollar is expected to continue its slide.
Meanwhile, the Euro was up 2.6% in November and hedge currencies such as Bitcoin hit an all-time high of $19,864.15 on Monday, up 5.7%.