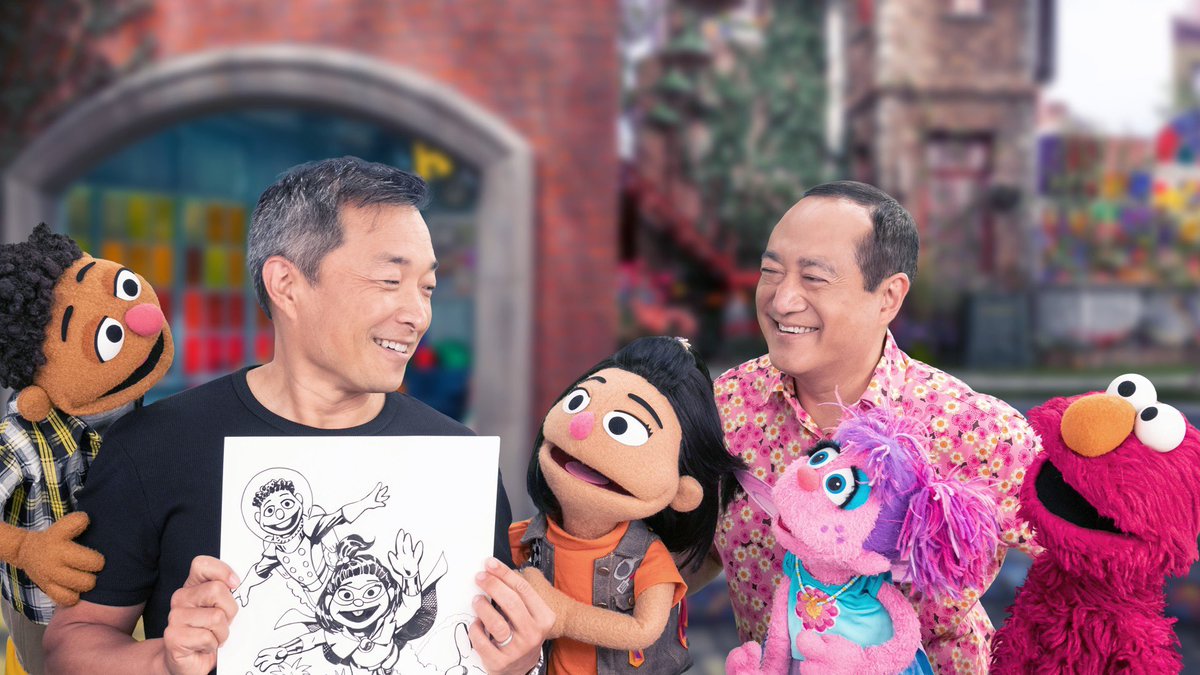 Meet 7-year-old Ji-Young, the first Asian American muppet to move to Sesame Street.
Ji-Young will make her Sesame Street debut in a special episode that will air on Thanksgiving Day on HBO Max. The show will feature DC Comics' artist Jim Lee.
Ji-Young is Korean-American. She was created as a response to anti-Asian hate incidents of the last year. She is the first Asian American muppet but not the first Asian American presence on Sesame Street. Alan Muraoka, the actor who plays the current owner of Hooper's Store, is a Japanese American who has been on the show since 1998.