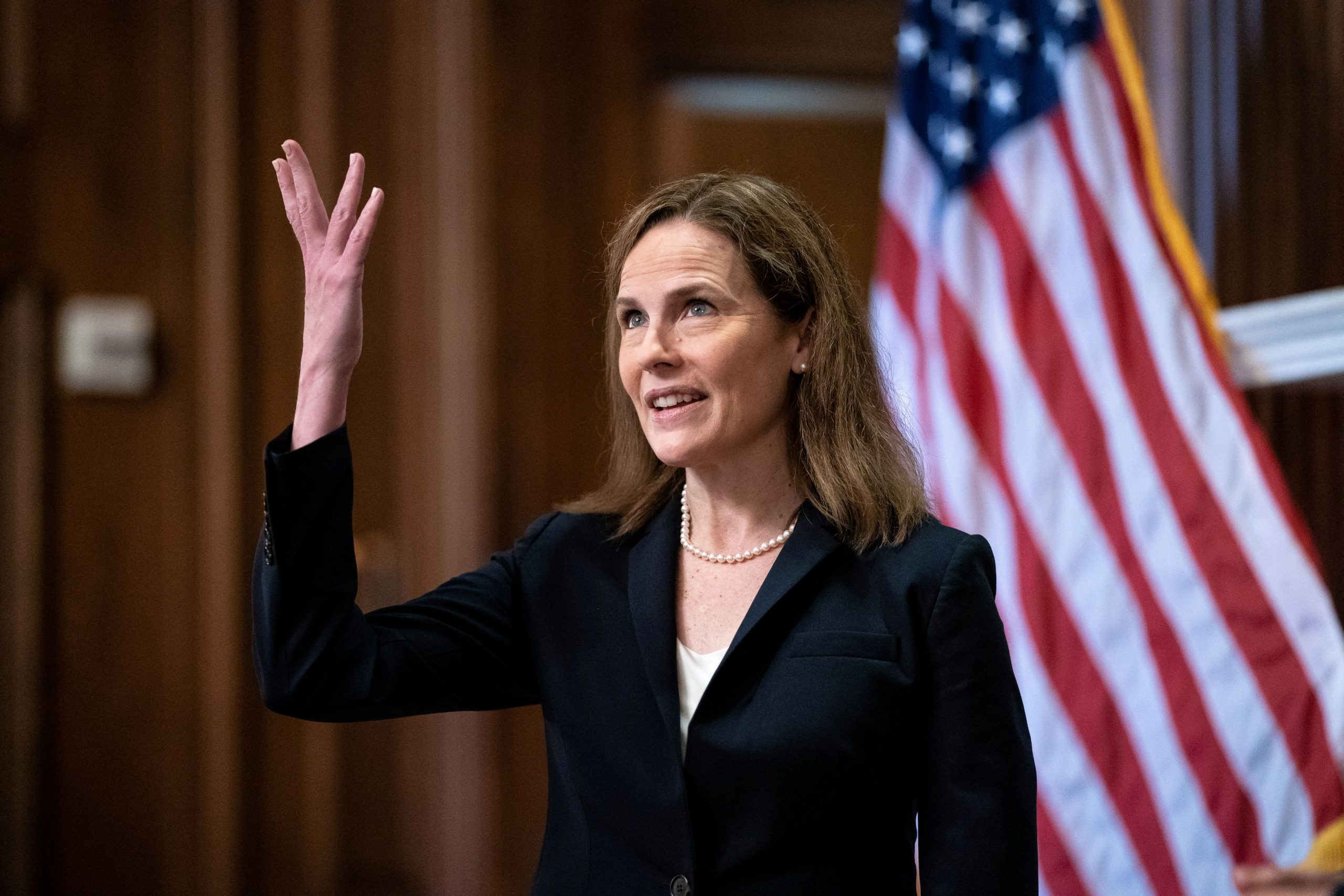 Justice Amy Coney Barrett has already been asked to recuse herself over a case in Pennsylvania due to her conflict of interest from the President.
The case at hand is a dispute over mail-ballot extensions in Pennsylvania. The County Board of Elections has filed a motion asking that Coney Barrett be off of the case because of the "language President Trump has used in consideration of [her appointment], linking it directly to the electoral season at hand, with implications for his own re-election."
Typically a judge is not forced to recuse, but does so on honor. So it's up to her.
The Pennsylvania Republican Party is trying to reverse the state's extension of time for mail-in ballots, allowing ballots to be counted until November 6 if they are postmarked on Election Day.