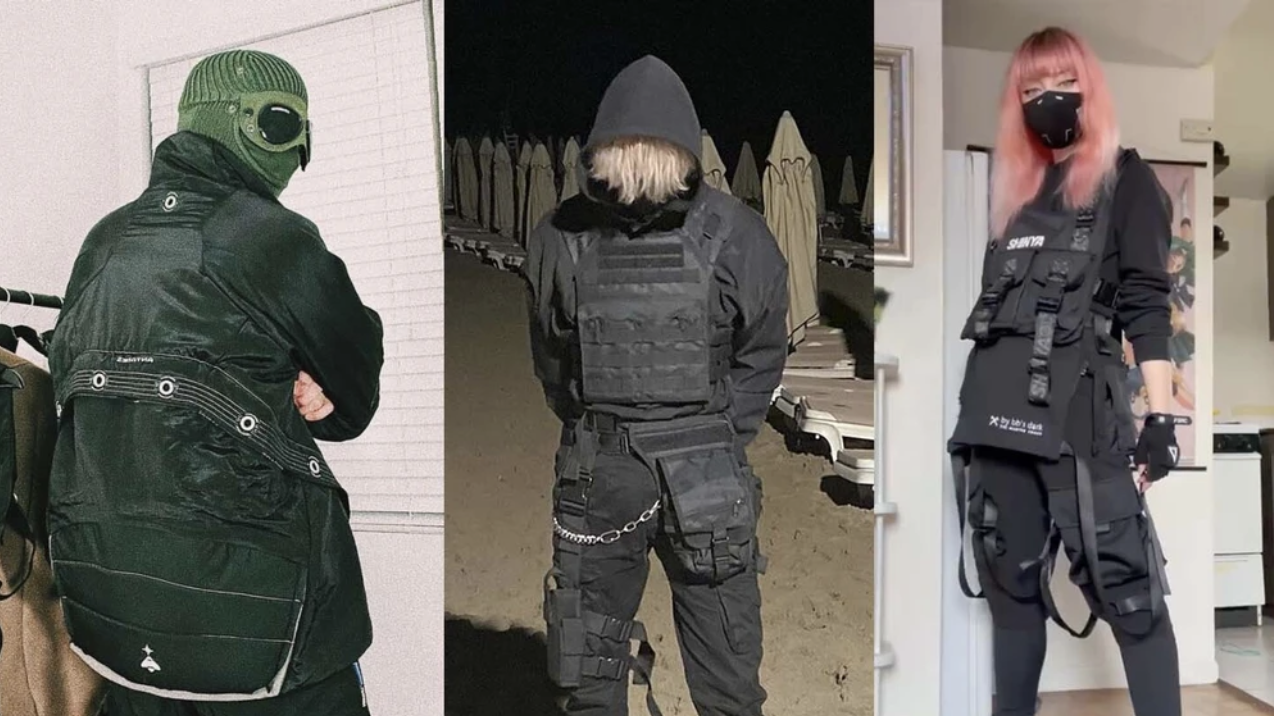 All the cool kids are going apocalypse-chic.
Warcore, techcore, and darkcore fashion are all about dressing to impress… upon everyone how close we are to the end. The doom dress includes cargo pants, combat boots, utility belts, and, of course, surgical masks. (Thanks, Covid!)
Warcore is, by far, the scariest of this trend, especially in these dark times. The style includes tactical masks, bulletproof vests, and chest rigs. People who dress in warcore are faced with suspicious reactions and police searches when they go out in public, so it's mostly white people who can afford to risk this style.
But those suspicious reactions could be because the style is hitting a little too close to home. Pandemic, politics, racial injustice… Things are getting tense in this world. Maybe warcore is a glimpse into our future.