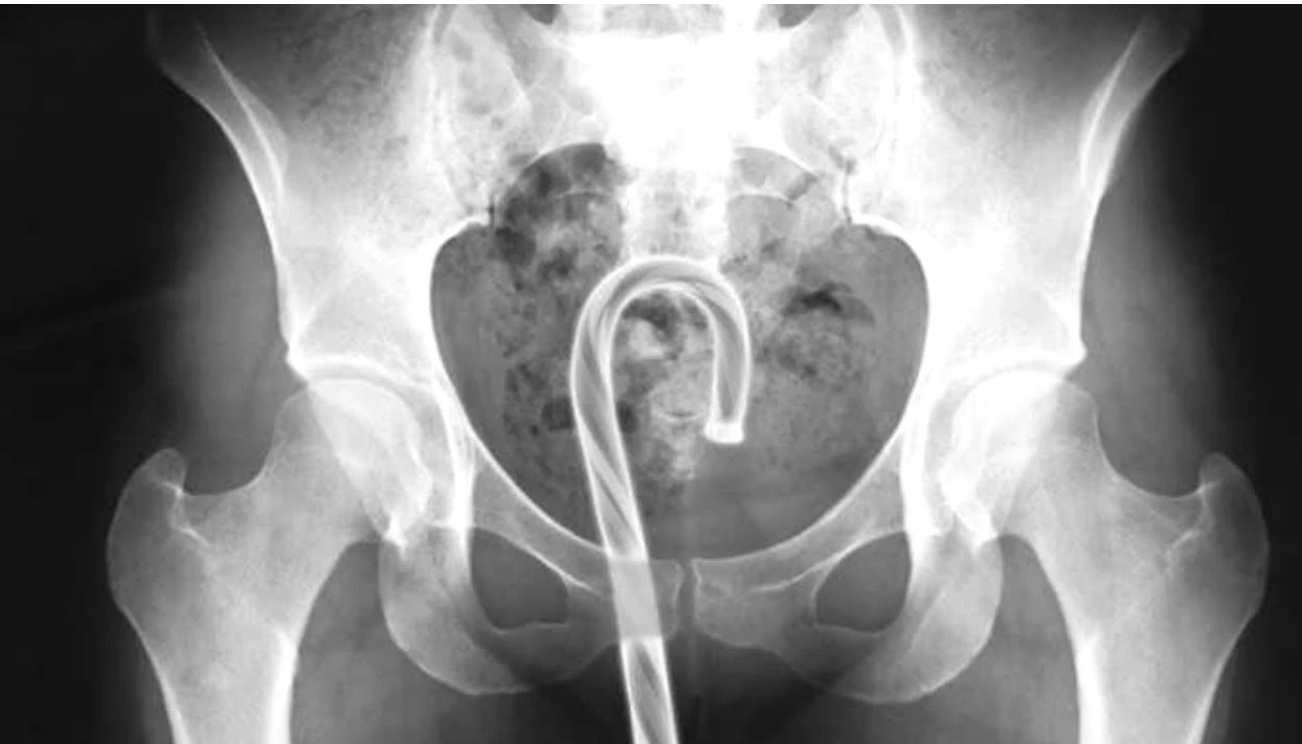 People stick weird things in their orifices every year. But in a pandemic year? They've got nothing to do but stick things in holes.
Here are some 2021 gems from the U.S., with direct quotes from patient records:
"WAS AT SCHOOL TODAY WHEN SHE HAD A PENCIL IN HER LEFT EAR AND BROKE THE ERASER OFF INSIDE OF HER EAR. PATIENT ALSO HAD ANOTHER ERASER PLACED IN THE RIGHT EAR THREE DAYS AGO."
"PLAYING WITH TOY WRESTLER AND TOOK OUT SMALL BATTERY AND WAS PRETENDING IT WAS AN EARRING AT WHICH POINT IT FELL INTO HIS EAR CANAL"
"WAS TIRED OF HEARING HER MOTHER YELL AT HER SO SHE DECIDED TO PUT SOME STICKERS IN BOTH EARS"
"INHALED A SEWING NEEDLE IN A PLASTIC TUBE WITH A STRING ATTACHED WHEN TRYING TO USE IT AS A BLOWDART"
"WAS HOLDING PILL IN ONE HAND & HIS EAR BUD IN THE OTHER HAND, GOT DISTRACTED & TOOK THE EAR BUD INSTEAD"
Nose holes were home to "toy pill that expands into sponge dinosaur," "the number 8 button from the TV remote," and more. And rectum objects included Axe body spray, magic dice, and puzzle pieces.