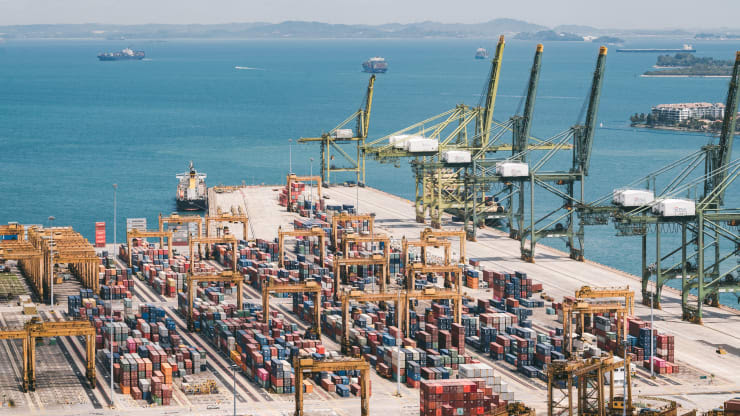 Container shipments are an interesting gauge of economic health. These carriers of imports and exports largely halted six months ago, but some report to be back up and running.
Jeremy Nixon, CEO of Ocean Network Express, a global shipment carrier, told CNBC that the company is "almost recovered back to the levels we had in global container volumes compared with pre-Covid." Obtaining supplies from China was a problem due to the first round of outbreaks, but it does not seem any longer. In fact, demand for home goods is up. People seem to be buying more things for the homes that they are stuck in.
What we're buying
So we are buying more items from China for American homes, and that is leading to economic recovery, but the government is also threatening China with sanctions. Nixon said that the industry does not like this political conversation but acknowledges that the threat looms.
"It would seem at the moment, it's not impacting cargo flows too much," he said.