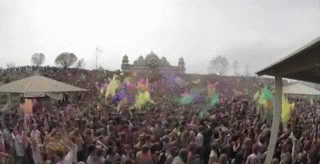 Happy Holi is trending because that is today. It is the Hindu festival celebrating the coming of spring using color.
Hogwarts Legacy is trending because a trailer for the upcoming role-playing game was released and it's great!
Nobel Peace Prize is trending because European politicians are trying to nominate Ukrainian President Volodymir Zelenzky, even though nominations ended January 31.
Four-leaf clover is trending because yesterday was St. Patrick's Day. And just so you know, a four-leaf clover is not a shamrock. A shamrock has three leaves and it was used by Catholics to teach the trinity doctrine of the Father, the Son and the Holy Ghost.