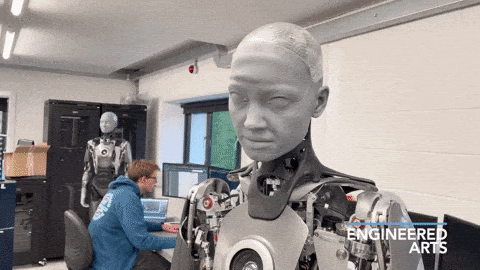 iRobot and Westworld are trending because Engineered Arts unveiled a first look at Ameca, a humanoid robot that is designed to interact with humans and (probably) murder us all.
Eddie Mekka is trending because the actor died at age 69 on Saturday. Mekka played Carmine "The Big Ragoo" Ragusa on Laverne & Shirley, among other credits.
Symone Sanders is trending because U.S. Vice President Kamala Harris' Chief Spokesperson and Senior Adviser will leave at the end of the year.
"Meghan Markle" is trending because a UK court said a British newspaper had no business publishing a letter she wrote to her estranged father. Because privacy.