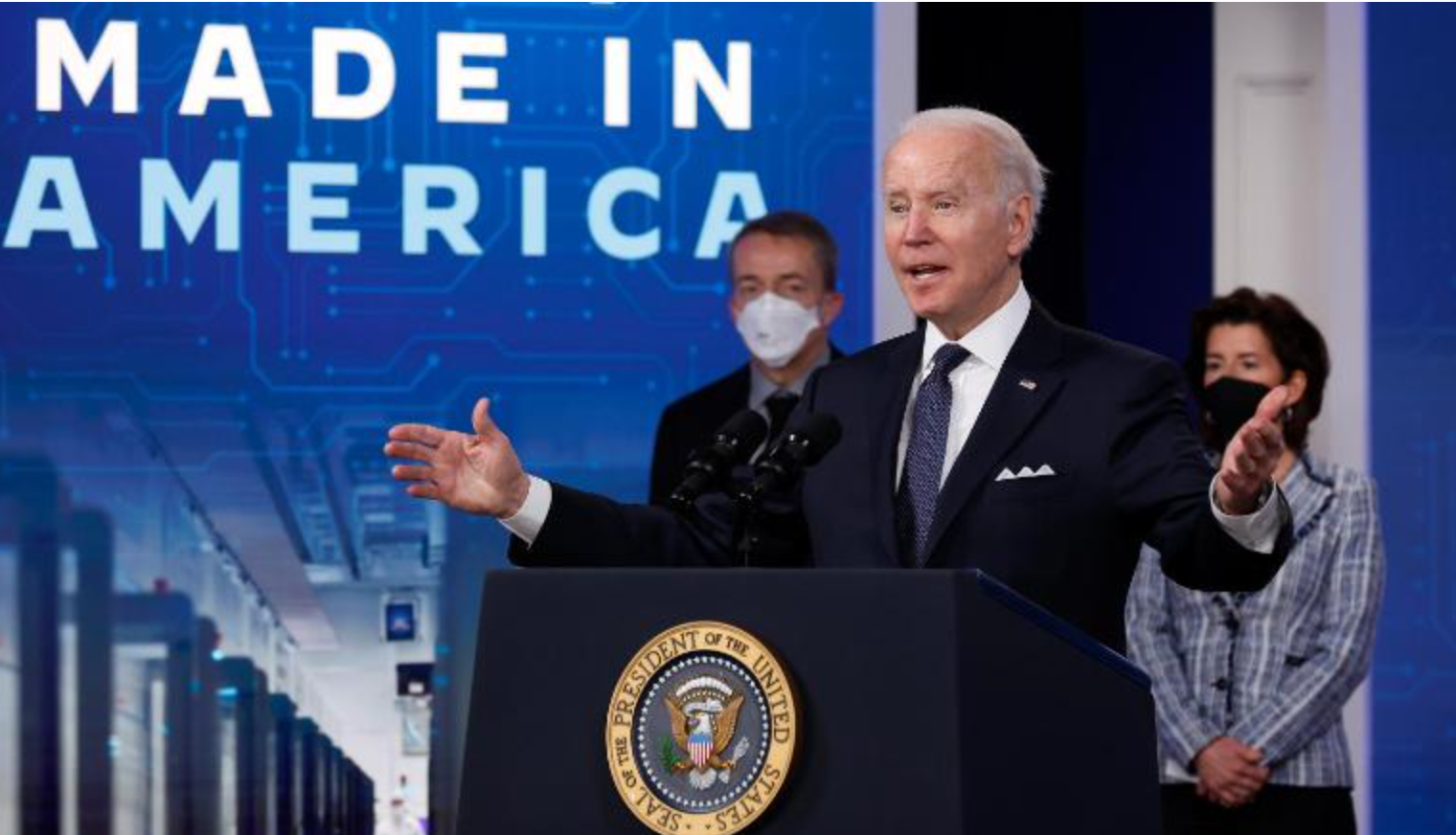 "We're going to stamp everything we can 'Made in America,' especially these computer chips." – President Biden
Intel, the world's largest semiconductor chip manufacturer, announced at a White House event Friday that it plans to build a $20 billion dollar facility outside Columbus, Ohio.
At the event, President Biden called for an increase in research and development and manufacturing investment to fight the semiconductor chip shortage plaguing the nation. The chips are essential parts of cars, smartphones, medical equipment, refrigerators, and so much more people use on the daily.
Biden used Intel's announcement to push Congress to pass the stalled CHIPS Act, which would provide $52 billion for chip research and manufacturing.
After the failure of Biden's Build Back Better bill, the president is once again attempting to "get another historic piece of bipartisan legislation done."
Let's see how this attempt at bipartisanship goes.