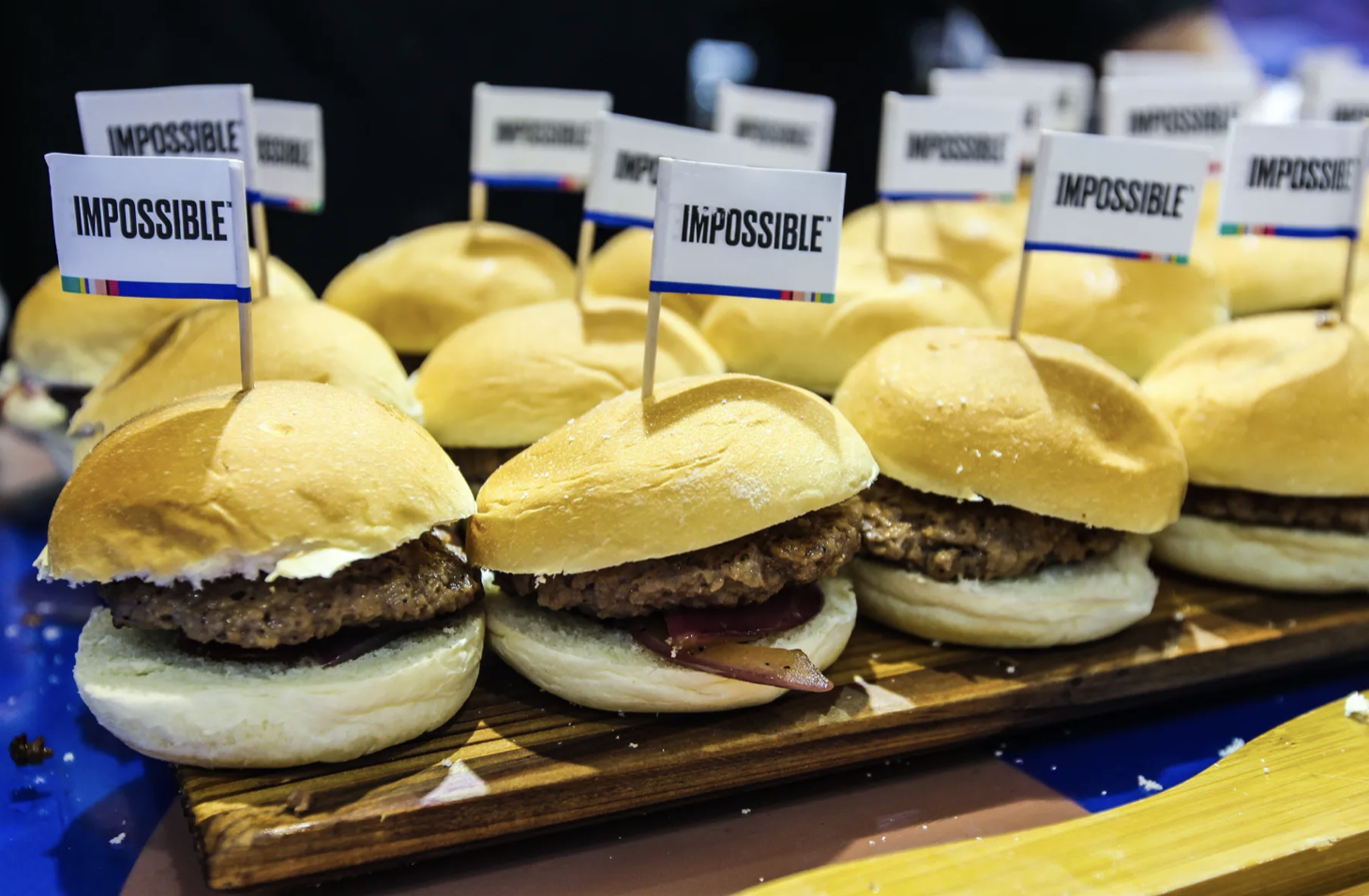 The Impossible Burger meatless hamburger could soon be on the public school lunch menu near you. The company received the Child Nutrition Label from the USDA, meaning that school districts can use their budgets to buy them.
Impossible Burger makes meatless patties that the company says have a lower carbon footprint than beef burgers. The USDA says that they can be served to children but many want to make sure that they are not branded with the company's logo. Schools rarely use corporate logos on food served to children and administrators want to make sure that Impossible Burgers get the same treatment.
Some schools will start putting Impossible products on their menus but they do have branded names such as the "Impossible™ Street Tacos," "Impossible™ Frito Pie," and "Spaghetti with Impossible™ Meat Sauce."
Agreed. School lunches should not have trademark stamps on them.