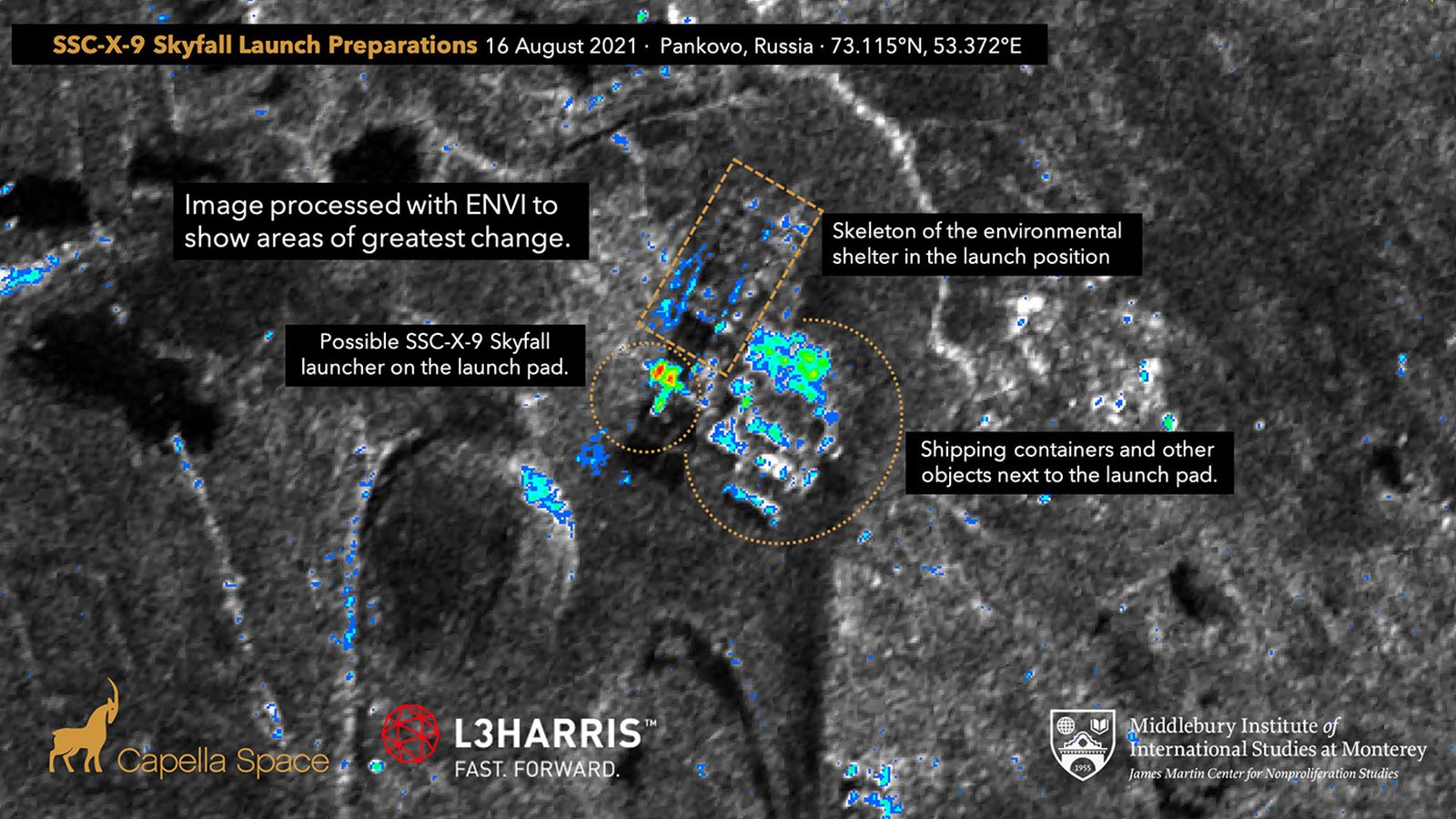 New images show that Russia is moving forward with tests of its Skyfall weapon.
Satellite images from this week show that Russia is prepping the missile in the Arctic Circle, The missile, known as the Burevestnik, is said to have "intercontinental-range capability." It is also said to be able to fly around U.S. radars and defense systems.
Experts call this the "flying Chernobyl." Umm!!!??