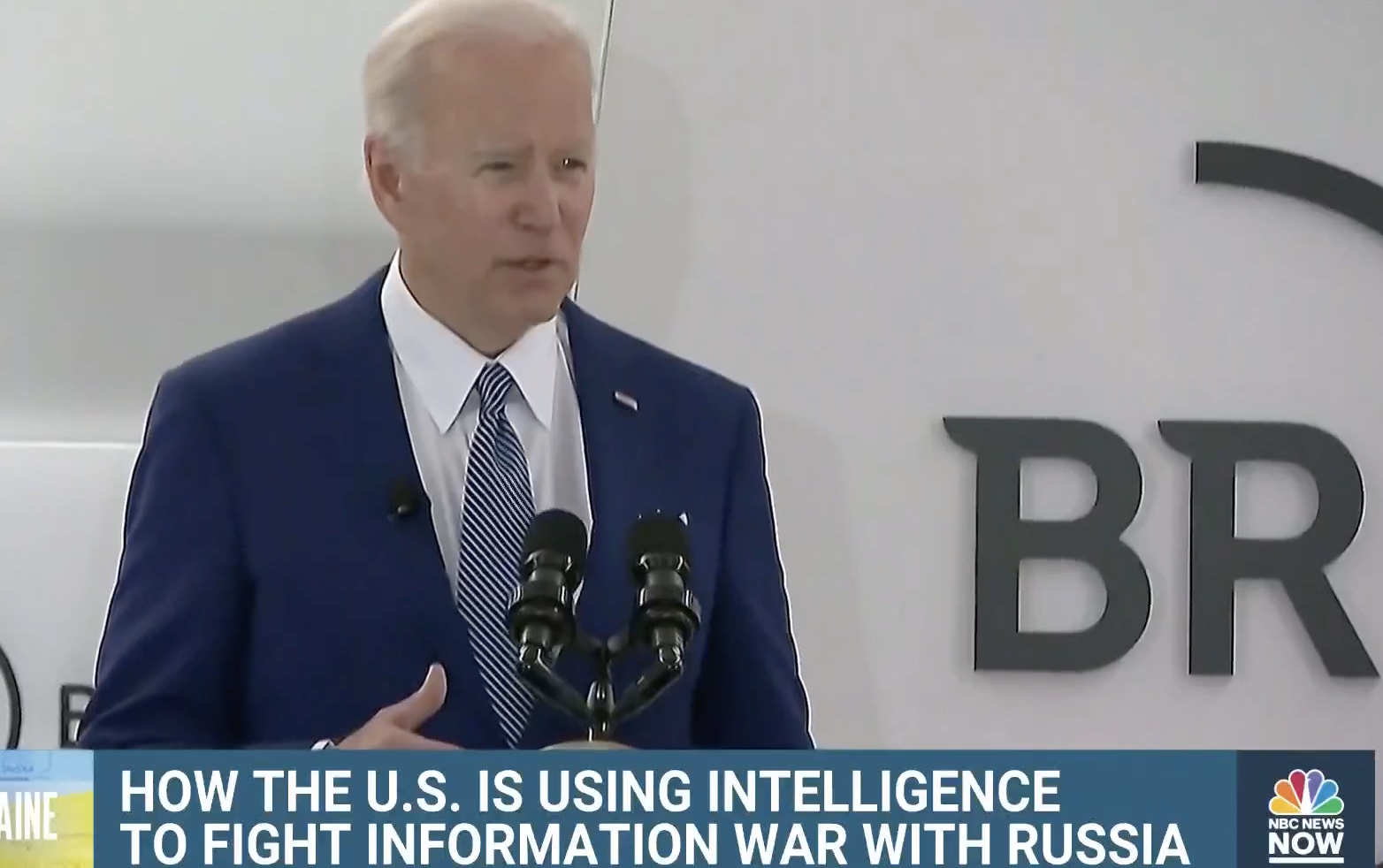 Remember that story where the White House told us Putin was moments away from using chemical weapons? Turns out that was a lie.
Misinformation is not just a tool for "the other side." Three U.S. government officials told NBC News that the Biden administration is releasing information to the public that is not "rock solid" or "faulty" at best in order to garner support for its stance against Russia.
The three unnamed sources said that the President has released classified information in a manner that is faster than normal and the intelligence community has had to scramble to protect any possible sources.
One example is the news from the White House that Russia would use faked video showing an attack on Russian-speaking Ukrainians as an excuse to attack. The video never materialized. Another is that Russia was re-positioning chemical weapons for use when no proof of that exists.
The officials said that this tactic has helped the U.S. unite other Western nations around their goal, which is to "get inside Putin's head."
So what do we believe? Well the U.S. has a long track record of tall tales for wars that it wants, i.e. weapons of mass destruction in Iraq. We do not find this story surprising, unfortunately.