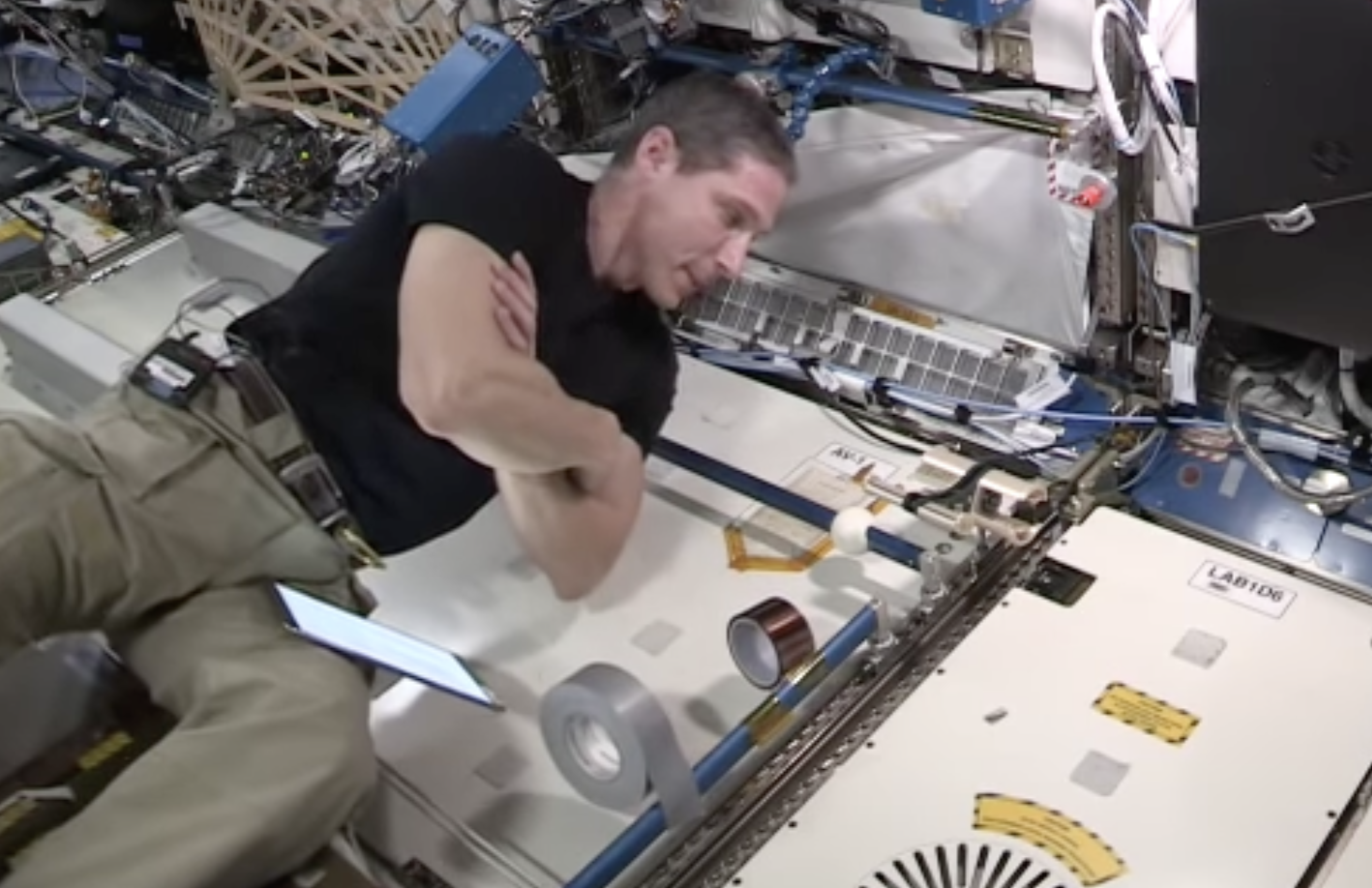 You know how frustrating it is to use duct tape or packing tape or masking tape? Apparently, this is a big source of frustration for NASA astronauts too.
A group of high school students from a group called HUNCH designed a tape dispenser that attaches to spacecraft that will easily dispense and cut the tape for astronauts when they are fixing something. Interestingly, NASA often works with student groups to design products for the space station.
The cool thing about this space dispenser is that gravity does not cause the tape to fold onto itself the second it is dispensed when you are in space. That happens to us all the time here on Earth and it drives certain writers around here batsh*t crazy!