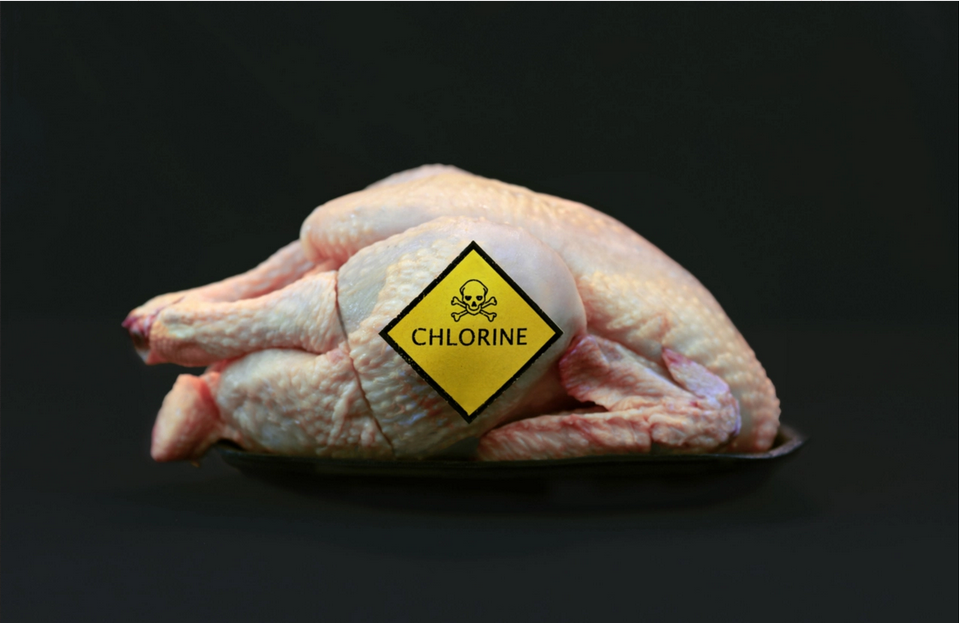 Britain has said that it will not lower its standards to import American meat and put a hard-line ban on imported chlorinated chicken and hormone-fed beef.
The US had asked the UK to lower its animal welfare standards so that US farmers could sell meat there, or else risk poor trade relations. The UK decided that it just can't. Chlorinated chicken and hormone-fed beef have been banned in the UK since 1997 but the country is just now deciding once and for all that this must apply to American imports too.
Maybe rather than asking other countries to lower health standards for food, the US should raise its standards instead? Just a thought.