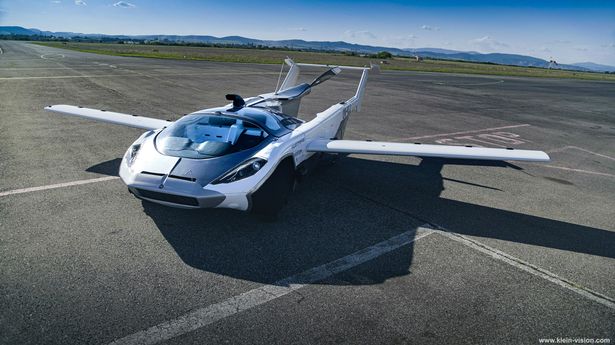 A flying sports car took its first test flight in Slovakia. Meet the AirCar. It can fly up to 1,500 feet in the air and then transform itself into a road car when it lands.
It is a two-seater that can fly up to 200 kilometers per hour and go for about 1,000 kilometers. It is made by a company called Klein Vision that says that they already have a buyer lined up.
"With AirCar you will arrive at your destination without the hassle of getting a ride to airport and passing through commercial security, you can drive your AirCar to the golf course, the office, the mall or your hotel and park it in a normal parking space," said the company founder.
Can you imagine parking that in a mall and getting a door ding?