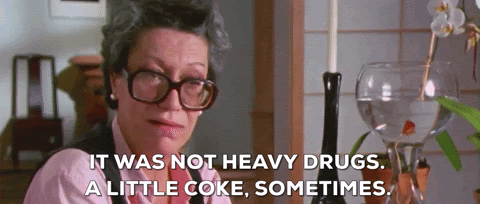 For drug users who want to feel better about themselves, there is now "ethically sourced" cocaine making its way around British dinner parties. Experts say that this is nothing more than a marketing ploy because there is no such thing as ethically sourced cocaine.
Drug policy expert Neil Woods told the Daily Mirror: "At £200 [$435] a gram, I call it the 'woke coke con.'"
Seriously. How can you produce cocaine ethically? Cocaine comes from the leaves of coca plants in South America. It is mixed with household items such as flour or cornstarch but no ethical company is doing that. The underground drug trade does that.
Even if the leaves were grown by some utopic farmers instead of violent drug lords, it would still have a large carbon footprint to get to those posh UK dinner parties.
A Columbian aid worker said that buying into this "ethical cocaine" idea helps no one.
"I can tell you, no one in Colombia produces cocaine 'ethically.' The trade inevitably involves bloodshed, the destabilisation of communities and an appalling cycle of violence. If demand goes up, so does production and the cycle of destruction continues. What you call fair trade cocaine is only going to bring more greed and bloodshed."