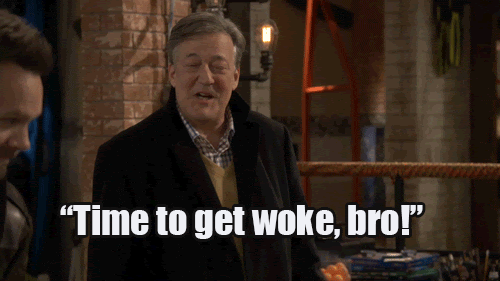 A group of conservative business leaders will begin advertising against "woke capitalism" and the CEOs that it thinks are guilty of this.
What is "woke capitalism"? It has become the new "politically correct." The intention of being "woke" is to stand for inclusive and progressive life for everyone. What's wrong with that? Well, like "politically correct," it can be weaponized and used to punish people who can still learn to be better. We can all learn to be better.
But what does that have to do with business? Whole Foods founder John Mackay believes that all business decisions can and should be made through the lens of "Conscious Capitalism." This new ad campaign disagrees.
The Consumers' Research group says that wokeness has no place in business. They are calling out the CEO of Coca-Cola, American Airlines and Nike for making what they deem to be politically motivated business decisions at the expense of "serving their consumers." They want them to stop that.
These ads will run on network and local TV stations but the group would not disclose its donors. Can we assume that they are businesses too? In which case, isn't an anti-woke campaign just the shadow side of a woke campaign, in essence, two sides of the same coin?